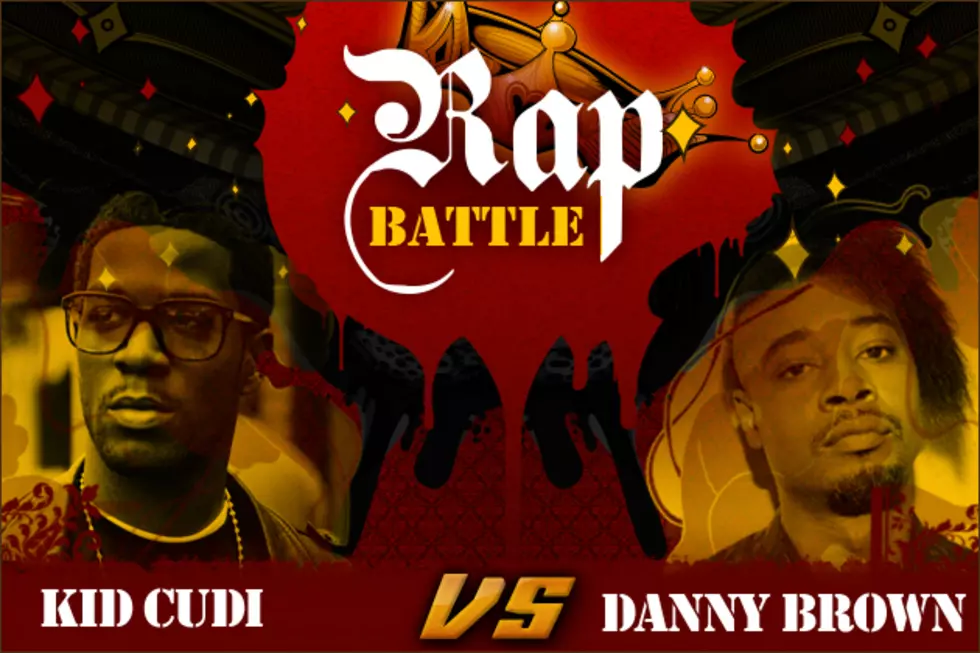 Kid Cudi vs. Danny Brown – Rap Battle
TheDrop.fm
Kid Cudi's 'Immortal' takes the win again in this week's Rap Battle. It looks like the rapper's fans just used their voting power a bit more than those of Ghostface Killah.
'Immortal' took 85.6 percent of the vote over Ghostface Killah's 'Enemies All Around Me,' which only received 14.4 votes.
In this week's battle, Cudi's empowerment track, 'Immortal,' off his forthcoming LP, 'Indicud,' goes up against Danny Brown's 'Kush Coma.'
Cudi's song inspires listeners to want to go and conquer the world. "I got my lion heart and electric flowing through my brain / Shocking waves make me feel I can float / It's like the city is mine and the dark is my cave / I can't explain this sudden peace in my walk," he delivers.
Meanwhile, Brown's track, produced by Skywlkr, delves into the whirlwind of drugs that the Detroit rapper has either taken or is already feeling the effects of. Making references to codeine, ecstasy and weed, we wonder just how lit he was during the recording of this track. "I'm smoking, back to back, back to back, back to back / It's the blunt after blunt rotation / Now I'm in a kush coma off the OG aroma / And my brian going on vacation," he rhymes.
While some speculate that this could be the first single off his upcoming 'Old' LP, we're sure that Brown is bound to throw more surprises our way.
Will 'Immortal' win for the third straight week? Or will Brown's drug-lovin' track knock him out of the top spot? Vote for your favorite track in the poll below. Remember you can vote once per hour until the poll closes on Thurs., Mar. 28, at 10 a.m. ET.
Listen to Kid Cudi's 'Immortal'
Listen to Danny Brown's 'Kush Coma'
Rules of Rap Battle
Two hip-hop artists compete against each other each week. The triumphant artist goes on to compete in the next Rap Battle. If an artist wins four straight Rap Battles, the song will be honored as immortal in TheDrop.fm Rap Battle Hall of Fame.