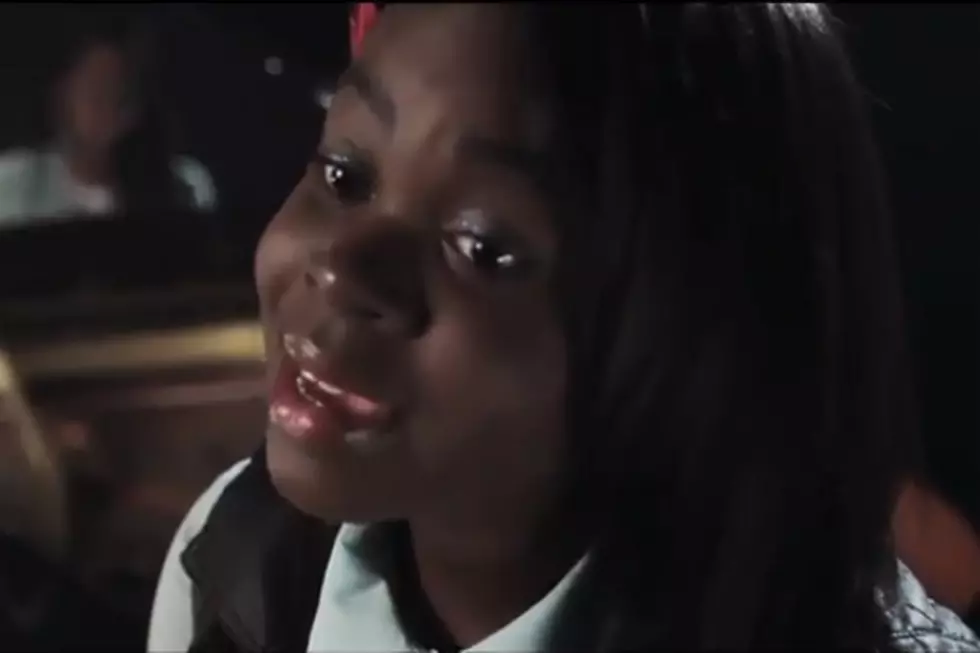 Snoop Dogg's Daughter Brings R&B Flair to Taylor Swift's 'I Knew You Were Trouble'
YouTube
Cori B, Snoop Dogg's daughter, is showing the world that she has inherited the musical genes from her famous dad.
However, instead of rapping about parties and smoking up, the 13-year-old takes a more tween-friendly approach. She and her (just-as-talented) singing friend Gabi Wilson take on 'I Knew You Were Trouble' by country pop queen Taylor Swift and give it a bit more soul. The R&B version of the song not only shows off their voices but also highlights Cori B's star potential.
Although she's doing this without Snoop, the two duet on 'Daddy's Girl,' the third single off of her upcoming album, 'Choc's World.' Cori B will be taking her show on the road for a month starting Feb. 15 in Sacramento, Calif.
How do you think Cori B and Gabi Wilson did on the cover? Tell us in the comments below.
Listen to Cori B Perform Taylor Swift's 'I Knew You Were Trouble'