10 Rap Lyrics That Predicted the Future
Michael Loccisano / Ke.Mazur / Paul Zimmerman, Getty Images
Many rappers have prided themselves on "speaking the truth," or giving non-fiction depictions of their lives. Sometimes though, rap verses transcend realness and border on eerily prophetic. There may be no modern Nostradamus, but rappers are the next best thing. Here are 10 Rap Lyrics That Predicted the Future.
Post Excerpt
"Tell my n----s quit the bitchin', we gon' make it in a second."
The single that put A$AP Rocky and his crew on the map also predicted the young rapper's success. 'Peso' was released in August of 2011, just about three months before Rocky inked a $3 million deal with RCA's Polo Grounds imprint. While three months is not "a second," it's safe to say that A$AP has "made it."
Getty Images
"You see the rain on my window pane / Waking up in cold sweats having dreams of going out with a bang / My poppa died by the gun, I'll die by the gun / And if I ever have a son he'll probably die by the same."
While not the first rapper to predict his own murder, Atlanta native Dolla released the foreboding 'Georgia Nights' just three days before being shot to death outside of a mall in Los Angeles on May 18, 2009. Dolla was in California to record the rest of his debut album, which sadly never reached completion.
"Our telephone conversations will be automatically wiretapped / And transcribed by the National Security Agency."
Wu-Tang affiliate Killah Priest is no stranger to verses chock full of conspiracy theories, but 'Information,' from 1998's 'Heavy Mental,' hits particularly close to home. Though wiretapping was first used the '60s, it didn't become widespread until the Patriot Act was passed in 2001. It seems that Killah Priest foresaw the Bush Administration even while Clinton was still in office.
"I want to leave, I swear to God I feel like death is f---ing calling me / But naw, you wouldn't understand, n---- talk to me please."
As if it wasn't enough to title his album 'Ready to Die' Notorious B.I.G. devoted an entire song to his disturbed musings on mortality. 'Suicidal Thoughts' further enhances the idea that Biggie knew he was destined for an early death, and when he actually was murdered three years later, it seemed that Big Poppa was right all along. "I'm feeling like a black Democrat, Barack Obama / The only n---- that can catch Osama."
Game must have had some insider information. 'Hard Times' was released in 2007, four years before Osama bin Laden's death, and a year before Barack Obama was even elected President. How he predicted both of these events is beyond us, but the rapper certainly hit the nail on the head with this one.
"None of you n----s really wanna war / The type to fly a plane into your building in the name of Allah."
Speaking of Osama bin Laden, it would appear that this 1998 song by Busta Rhymes almost predicts the tragic events of 9/11. Aside from the lyrics of 'Against All Odds,' the album art shows Lower Manhattan engulfed in flames, a scene that would almost become true three years later. A very accurate, albeit morbid, prediction from Busta.
"Now I'm in the limelight because I rhyme tight / Time to get paid, blow up like the World Trade."
Again with the 9/11 predictions? Although Notorious B.I.G. was referring to the smaller-scale bombing of the World Trade Center in 1993, which killed six people, the lyrics of one of his biggest singles ring even truer today. As he's the only rapper that appears on this list twice, it would seem fit to crown Biggie the Nostradamus of hip-hop.
"Murder, murder was the case that they gave me."
Snoop Dogg's murder epic first appeared on his debut album, 'Doggystyle,' in 1993. The song would later come to be a short film, an entire film soundtrack and (almost) a reality. Shortly after the song's release, Snoop and his bodyguard were charged with the murder of a rival gang member. They were acquitted in 1996, after years of legal disputes, but the short film's soundtrack still went platinum.
'Money, Cash, H--s' Feat. DMX
"S---, I've lived a life you can write a book on / Sex, murder, mayhem, and romance for the streets / Man and I'll tell ya, it'll be a bestseller."
Anybody that owns a copy of Jay-Z's book 'Decoded' can back up Hov's above statement. Though the book strays away from "mayhem and sex," it was indeed a bestseller in 2010, 11 years after 'Money, Cash, H--s' was released. It's too bad that Jay didn't write a song predicting that he would help a basketball team come to Brooklyn, or he might have topped this list.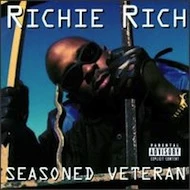 'N----s Done Changed' Feat. Tupac
"I been shot and murdered, can tell you how it happened, word for word / But best believe n----s gonna get what they deserve."
Tupac is inseparable from discussions of conspiracy theories in hip-hop, and his prediction of his own death in 1996 is the main reason for that. The West Coast emcee was seemingly fascinated by his own death, and on top of that he regularly read Machiavelli, who often fantasized about faking his own death. Although evidence of Tupac's death is conclusive, one can't help but wonder how he knew it was going to happen.