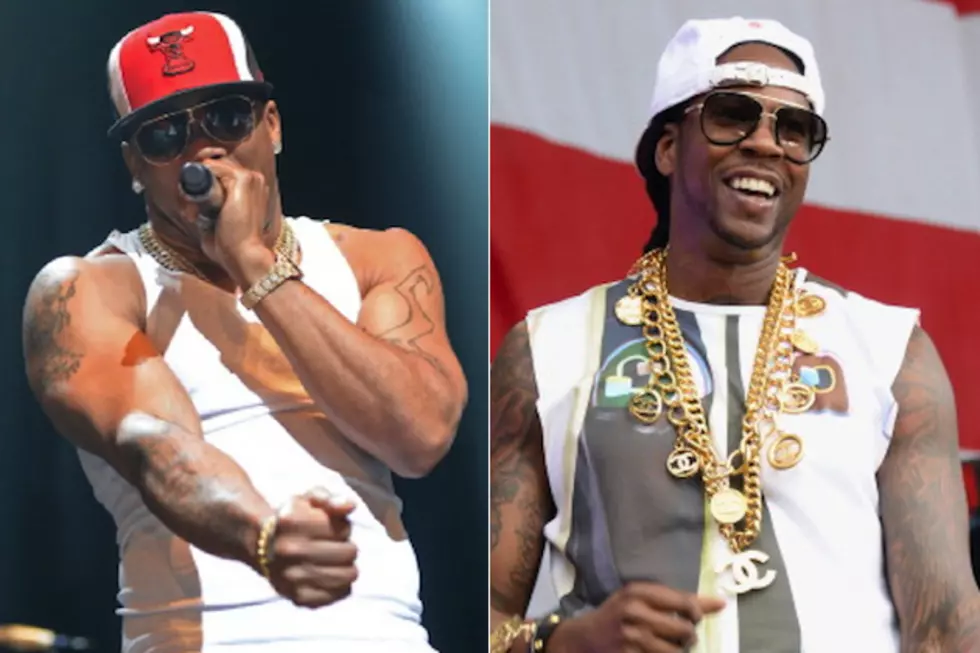 Nelly Teams Up with 2 Chainz on '100K'
Earl Gibson III / Theo Wargo, Getty Images
After reworking 2 Chainz's 'Feds Watching,' rapper Nelly grabs the Hair Weave Killer for his get-money anthem '100K.' The song will appear on the St. Louis rhyme-spitter's upcoming album, 'M.O.,' due Sept. 30.

Over a booming beat and haunting keyboards, Nelly spits luxury rhymes about the riches he has (and will) obtained.
"50 K today / 100K tomorrow / Rollies Sundays / Monday or tomorrow / Tuesday in the photo / Wednesday in the two door / Thursdays made for f---ing / Friday is back to getting...you know," he boasts.
Meanwhile, Deuce gets brash in his verse when he talks about money, cash and um...groupies.
"So dope you can snort every line / When it's reppin' time, when it's, when it's reppin' time / Told her I'll take her shopping after we f--- / Soon as we f--- I had to tell her never mind," he raps.
Sit back and listen to Nelly and 2 Chainz brag about their paper below.
Listen to Nelly's '100K' Feat. 2 Chainz