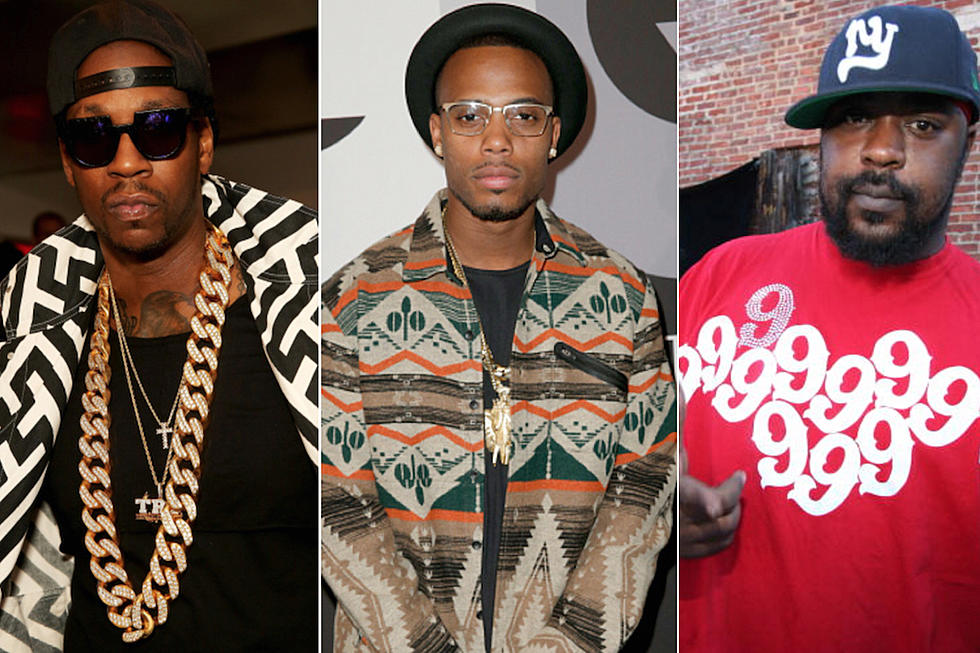 Songs of the Week Featuring 2 Chainz, B.o.B and Sean Price
Chelsea Lauren / Joe Scarnici / Astrid Stawiarz, Getty Images
Songs of the Week returns with a roundup of tracks that will keep your ears busy throughout the weekend. As we approach the dog days of summer, we can honestly say that the music is only getting better and better.
After last week's prestigious lineup, with songs by CyHi the Prynce, Robin Thicke and Warren G, our picks this week are definitely worthy of infiltrating your eardrums.
We present the latest edition of Songs of the Week, featuring new tracks from 2 Chainz, B.o.B and the late great Sean Price.
Did your favorite new release make the cut? Take a listen below.
3

"GOAT"

2 Chainz Featuring The-Dream

2 Chainz has been hard at work promoting his star-studded mixtape, Trapaveli, which touched down yesterday to the delight of many trapsters. Working his magic over production courtesy of Mike Dean Wheezy B, the artist formerly known as 2 Chainz provides something for the streets and the ladies at the second time with his latest one-off, "GOAT." Featuring The-Dream providing his reinforcement on the hook, 2 Chainz tackles his verse with ease. "I treat GOAT like he was Ty-Ty dealing up at Popeyes in the fast lane / I move him over to the right side," he raps. "GOAT" proves that while 2 Chainz has achieved mainstream acclaim, he's still very in tune with the streets and knows all of the tricks of the trade.

2

We haven't heard from B.o.B in a while but it looks like he's serving up a radio-ready hit. The ATLien is back with a new single called "Back & Forth." The Grand Hustle Records artist flexes his melodic vocals all over the track. The song serves up one hell of a sampler to the main entree, his newest project, Psycadelik Thoughts.

1

The tragic death of Brooklyn rapper Sean Price has left fans and his fellow rap peers in a state of shock. Over the past week, Sean P's legacy has been celebrated and he was sent off with a beatiful funeral service like a true legend is supposed to be. In the wake of his passing, Duck Down Records will posthumously release Songs In The Key Of Price on Aug. 21. We got blessed with a preview cut with the PF Cuttin-produced banger, "Planet Apes," which sees Sean laying his monkey bars all over the track. R.I.P. Sean Price.

Purchase Songs In the Key of Price here. There is also a fundraiser to help support Sean Price's family, which you can make a donation to here.