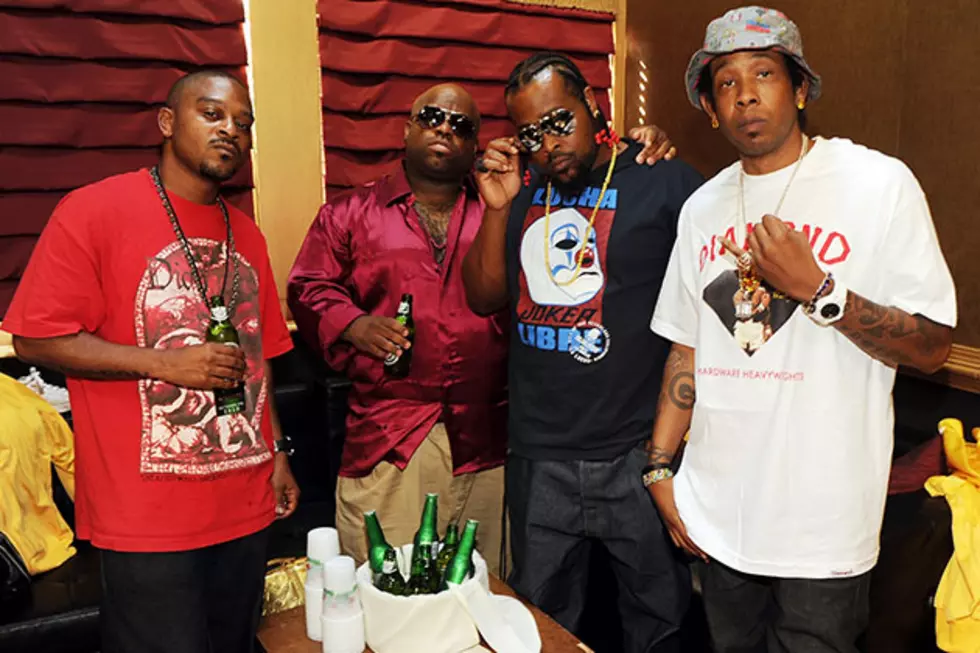 Goodie Mob Reunion Chronicled in Cee Lo's New Reality Series
Rick Diamond, Getty Images
It's been a long time coming for the members of Goodie Mob.
The Atlanta-based group -- part of the Dungeon Family collective that includes the legendary duo OutKast -- fell out in 2004 and Cee Lo Green broke away from the group in order to pursue other ventures.
Now after garnering success as a part of Gnarls Barkley and within his own solo career, Cee Lo has returned to Goodie Mob and the group has been planning to make their reunion official.
According to Fuse, the road to Goodie Mob's revival will be documented in Green's new TBS series tentatively titled 'The Cee Lo Life.'
Cameras will reportedly follow the crew as they prepare and record tracks for their upcoming album, 'Age Against the Machine,' slated for release on June 18.
In January, Green explained the relationship between himself and his Goodie Mob family in an interview with Fuse.
"I think that we've grown a great deal in the last 10 years," he shared. "There's a lot more to consider. There's a broader audience and a greater aspiration to reach as many people as we can -- to be as relatable and to be as real, relevant and resourceful as we can."
"'Age Against the Machine' is symbolic of wisdom being a weapon of choice."
We're sure fans of the Mob are ecstatic to see that the band is back together again as we anticipate the release of their first album in 14 years.
Watch Goodie Mob's 'Dirty South' Video