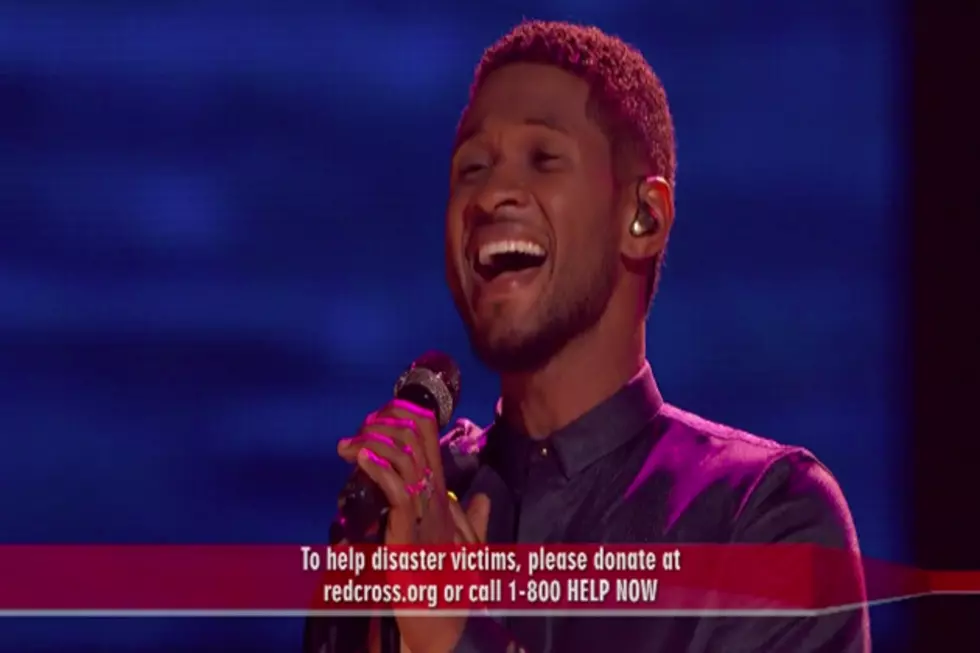 'The Voice' Season 4, Episode 19 Recap: Coaches Pay Tribute to Oklahoma Tornado Victims, Top 8 Revealed
NBC
The top 8 are revealed, Pharrell Williams confesses what he would do if he wasn't a musician and two emotional performances were dedicated to victims of the Oklahoma tornado.
Coach Blake Shelton and his wife Miranda Lambert opened the show with 'Over You,' paying a touching tribute to those affected by the Oklahoma tornadoes. It was a brilliant way to show respect to what the country is dealing with without skimming over the situation.
Shakira and her team of Sasha Allen and Kris Thomas performed 'I'll Stand By You' and it was a perfect transition song. Sasha and Kris really showcased their vocals and it was great to hear Shakira's distinctive voice.
For a quick time-filler, the contestants, judges, Pharrell and CeeLo Green talked about what they would be doing if they weren't performers. It was a cute way to see the contestants' personality's shine -- it's not always clear to see during their performances. Pharrell admitted he would like to be a real-life Willy Wonka but instead of the Oompa Loompas, he'd rather have a bunch of women surrounding him. Of course! And everyone agreed Shakira could be an acrobat in the circus. She made us all jealous with her flexibility. Sign me up to yoga!
This was followed by a country hoedown with Team Blake performing 'Mountain Music' with their coach. It was the epitome of country with fiddlers and a dance break! Finally it was time to announce who would be the first three contestants to be saved.
From Team Blake, teenage songstress Danielle Bradbery, whose rendition of 'Heads Carolina, Tails California' reached the Top 10 on iTunes, came out on top. From Team Adam, former Michael Jackson backup singer Judith Hill was saved. And on Usher's team, the unique singer Michelle Chamuel moved on to the next round.
Team Usher performed 'Look of Love' from the '60's James Bond film 'Casino Royale.' Along with Usher, the team took us into a smokey lounge with their cozy jazz performance.
Rocker Sarah Simmons, from Team Adam, was up next then Kris Thomas opened up on how he was honored and appreciative of being on Team Shakira -- she's had his back when the judges were tough on him. However, it's still unknown where he's at in the competition.
Holly Tucker got a warm welcoming for her performance of 'How Great Thou Art. "[It was] important to [me] and amazed by all the support I've gotten from the song," the singer revealed. Holly was then moved on to the next round.
The Swon Brothers' joked that if this is the end of the road for them, they're lucky it's two of them because "I have someone to blame it on." Luckily, they don't have to blame anyone for their departure because they will not experience it just yet. They're in the top 8 as well as Amber Carrington from Team Adam.
Josiah Hawley and Kris Thomas were sent home.
Next week the top 8 perform live.
Watch  'The Voice' Season 4, Episode 20