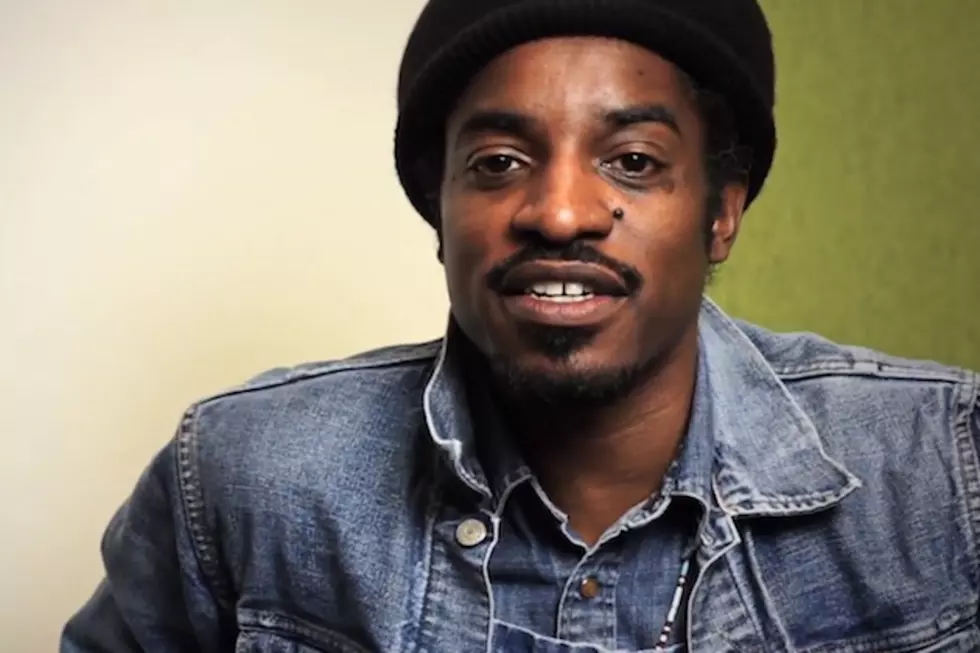 Andre 3000 to Release Solo Album Next Year?
YouTube
No, your eyes are not deceiving you. Andre 3000 is reportedly dropping his solo album in 2014.
Complex spotted a tweet from BET executive Stephen G. Hill, which revealed the startling news.
"Me: hey what's up? You got the movie coming,right? Andre 3000: yeah...and I got a solo album coming top of the year. Me:*droptofloor*," he tweeted.
We are astonished by the news as well.
It's been almost a decade since we've heard any new solo material from Mr. Andre Benjamin. Recently, the OutKast member was spotted in the studio with hit-maker Mike WiLL Made It, although there was no confirmation on what they were working on.
Directed by John Ridley, the movie follows Hendrix between 1966 and 1967 before he garnered fame with his landmark debut album, 'Are You Experienced.' The film will make its official debut at the 2013 Toronto International Film Festival in September.
Overall, let's hope that this bit of good news comes to fruition. We have been waiting so long for Andre 3000 to drop a solo album we've become cynical about it.
In other words, we'll believe an album is coming from Three Stacks when we finally hear it.