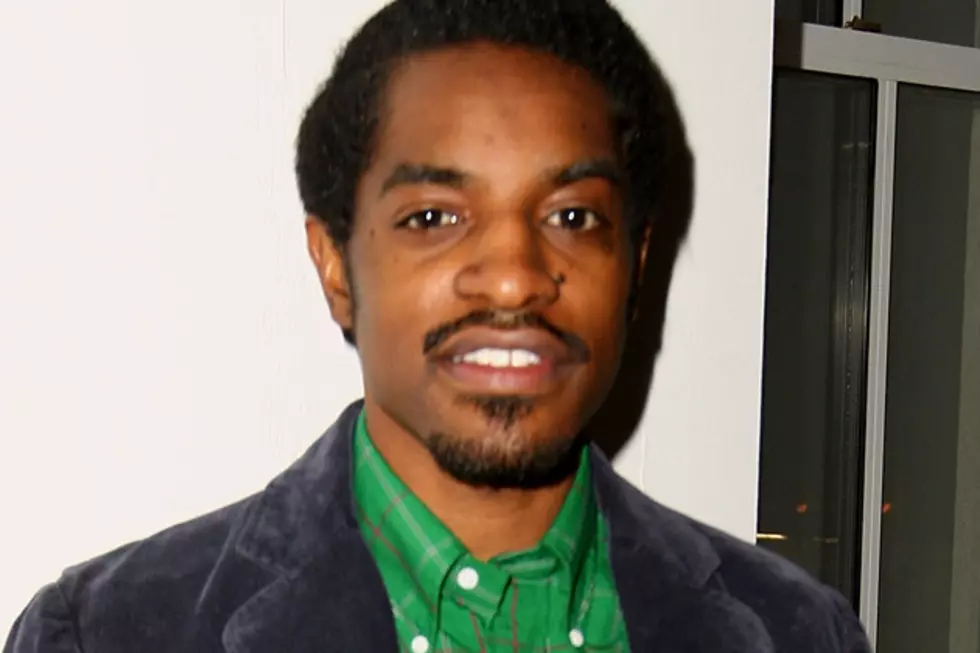 Andre 3000 Reveals Future Album May Stray From Rap
Andrew H. Walker, Getty Images
Hearing Andre 3000 speak is like witnessing the eighth wonder of the world being formed. It's that awe-inspiring. In a new interview, the reclusive rap star makes his voice heard on one thing every OutKast fan has been yearning for: a new album from him and Big Boi.
During his talk with the Associated Press, Andre reveals his desire to record a fresh record -- whether solo or as a group -- changes on a daily basis. "Some days I feel like I'll do it, some days I don't," he says. "Some days I feel like I don't need to, some days I feel like I want to do it before I die. So, I don't know where to fall. I am just hoping one day I get that inspiration."
The 37-year-old entertainer, who recently wrapped filming the forthcoming Jimi Hendrix biopic, 'All Is by My Side,' won't rush the creative process. He also can't promise that a new project will even sound remotely similar to his early OutKast days. "It's a feeling for me," Three Stacks shares. "Like, I can't just throw out an album to be rapping. And I don't even know if it will be rap. I don't even know what it will be."
An Andre 3000 album may not come in 2012 but fans can still look forward to his future collaborations with other artists. In the meantime, they can listen to the MC join Frank Ocean on 'Pink Matter,' off his 'Channel Orange' LP, released earlier this year, and also Rick Ross for 'Sixteen,' which appears on the Miami don's 'God Forgives, I Don't' album.
Watch OutKast's 'Hey Ya!' Video