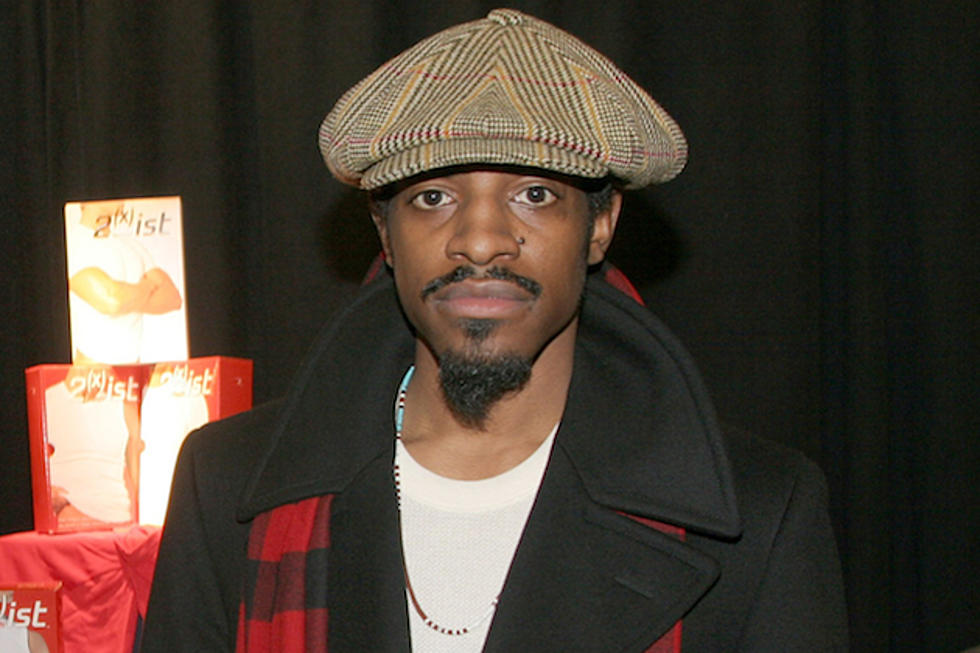 Andre 3000 Says Big Boi's Remixes Are Not Official OutKast Collaborations
Mychal Watts, Getty Images
Last week, many OutKast fans (including us) were happy to hear the duo together again on what was characterized as a reunion of sorts on Big Boi's remix of Frank Ocean's 'Pink Matter.' But, alas, it's not so.
Andre 3000 has told Spin that the 'Pink Matter' redo is not an official OutKast collaboration. Bummer. In addition, Big Boi's rumored flip of T.I.'s 'Sorry,' which already featured a Three Stacks verse, is not an official collaboration, as well.
In a press release, Andre 3000 clarified the misunderstandings surrounding these remixes:
It's important for me to be clear about the origins of my contributions to 'Pink Matter' and 'Sorry.'
I was approached as a solo artist by both Frank Ocean & Tip. I discussed musical direction with each artist and completed my verses. It was after that when Big Boi's name came up.

I never want to mislead our audience -- I worried that some would think these were OutKast collaborations. These songs are not OutKast collaborations. I discussed this rationale with Big, Frank and T.I. and everyone agreed. That is why I was surprised to read about these remixes.
I understand that anyone can put out an unofficial remix to any song but I have an obligation to be honest with fans about what this is … and what it isn't."
Boy, Andre 3000 knows how to break fans' hearts. Of course, it's not his fault. Admittedly, we are guilty of hyping up these songs as 'Kast reunions when, technically, they are not.
So OutKast fans will have to wait just a little bit longer for the Atlanta duo to reunite in the studio again. Well, it was fun while it lasted.
Watch OutKast's 'Rosa Parks' Video