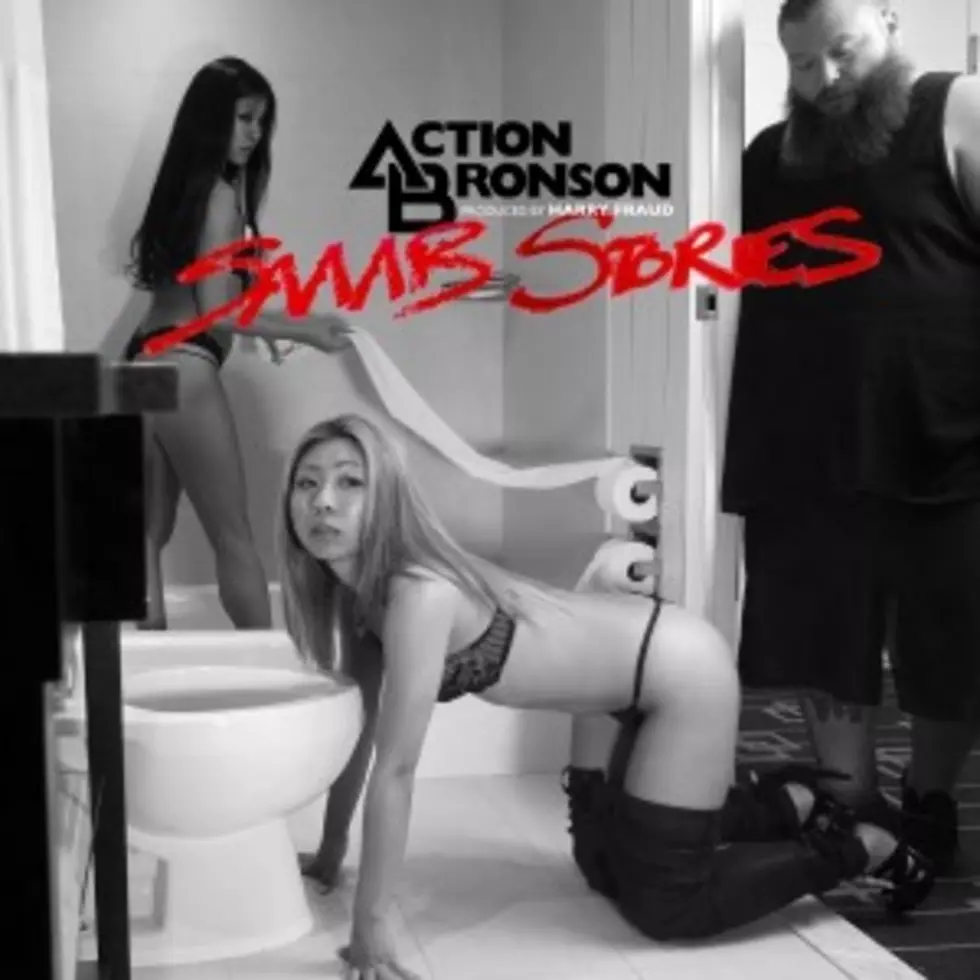 Action Bronson Drops 'Saaab Stories' EP
Atlantic
Action Bronson comes through with an intense, New York-minded sound on 'Saaab Stories,' his new seven-track EP. The project is the follow-up to his debut, 'The Program,' released in April 2011.
On the effort, the Flushing, Queens native spends his time shelling out threats to anyone getting in the way of his come-up.
On the soulful-chilly track 'Triple Blackflip,' he raps, "Swing the bat like I swing the 'Lac / Snap my fingers and they bring the crab / Wave my hand and they bring the bag / For your body motherf---er cause you old news."
On 'No Time,' he's not worried about struggle as he focuses on his new cars and the new chick he's looking to get involved with. "When I step up in the party, yes I'm letting my nuts hang / Tryna f--- a groupie bitch right on the hood of the Mustang," he raps. Harry Fraud, who produced the entire EP, takes it back to '90s boom bap with a jazzy sample reminiscent of Nas' 'Illmatic' era.
Fraud, a Brooklyn producer, provides the gritty sounds for the project. Bronson also gathers fellow New York spittas Prodigy and Raekwon for the final track, 'Seven Series Triplets.
Stream Action Bronson's 'Saaab Stories' on Spotify.