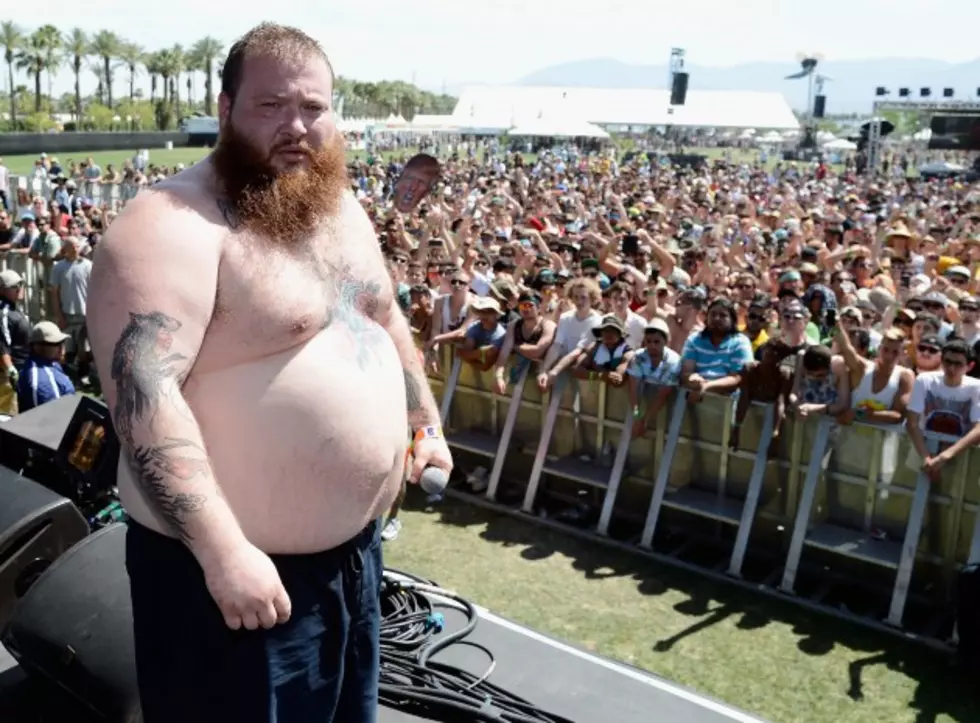 Action Bronson Talks New Cooking Show, Dream Nas Collaboration
Harrison Frazer, Getty Images
Action Bronson is known for name-checking food like "fennel" and "bone marrow" in his rhymes and now hip-hop's favorite gourmand is in the process of getting his own cooking show.

In an interview with MTV Hive, Bam Bam was asked about appearing on the Food Network one day. "I don't know if the Food Network is the right home for me, but yeah I'm working on a cooking show. I can't really speak on the details, but we're having talks," he said.
The 'Strictly 4 My Jeeps' rhymer already appeared on Anthony Bourdain's 'No Reservations' television show during an episode about New York City cuisine.
The Queens native, who recently released his 'SAAAB Stories' EP with producer Harry Fraud, shared that he's working on a full-length studio album. When asked what his dream collaboration would be, he kept it local with two New York legends. "Nas. I love Nas," he said. "I want to put Nas and Kool G Rap on the same song."