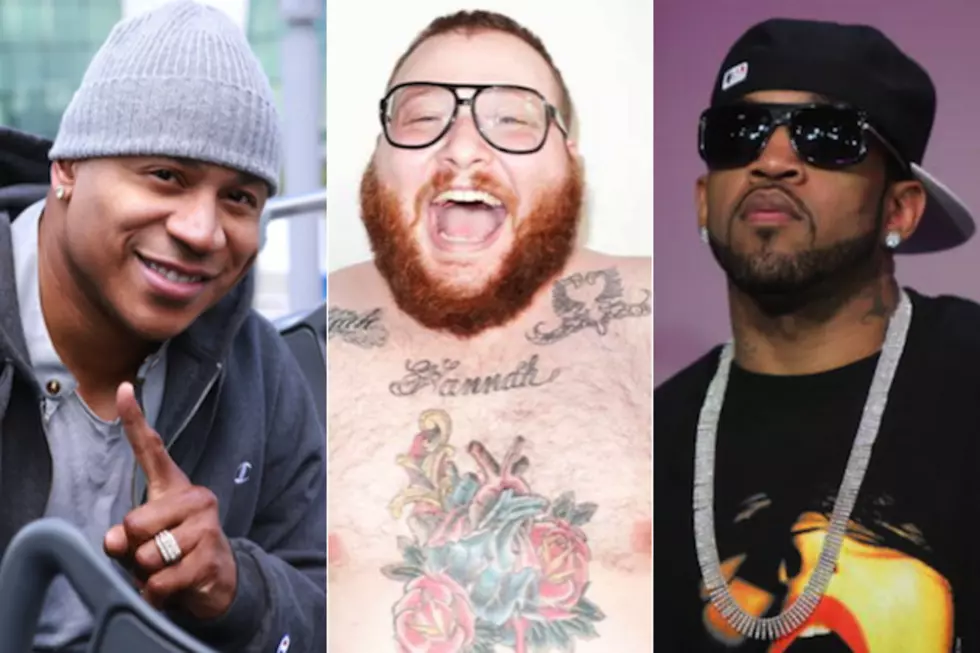 LL Cool J and Lloyd Banks Salute Queens on Action Bronson's 'Strictly 4 My Jeeps (Remix)'
Robin Marchant / Facebook / Neilson Barnard, Getty Images
It's strictly a Queens thing on Action Bronson's remix of 'Strictly 4 My Jeeps.' The chef-turned rapper welcomes fellow Queens natives LL Cool J and Lloyd Banks on the effort. The original song was already a certified street banger now the remix is on another level.
We may have to thank Bronson for reinstating LL's street cred. After his Brad Paisley song debacle, some were questioning if Uncle L had any relevance in the rap game.
Question no more. LL is sharp as a tack on the Harry Fraud-produced remix as the G.O.A.T. reminds naysayers that he can still flip bars better than some of these rap young'uns.
"Peep the rhetoric, nobody can better it / None of y'all confederates, I'm the daddy you're a surrogate / Murder these mics boy, felon after the predicate / F--- what you heard baby, that s--- all irrelevant," he spits.
Bronson and Lloyd also come through with some braggadocio rhymes and give special shout outs to their beloved borough of Queens.
Action Bronson will release his new EP, 'Saaab Stories,' on June 11. The entire collection will be produced by Harry Fraud and boasts cameos from Raekwon, Wiz Khalifa and Prodigy.
Listen to Action Bronson's 'Strictly 4 My Jeeps (Remix)' Feat. LL Cool J & Lloyd Banks