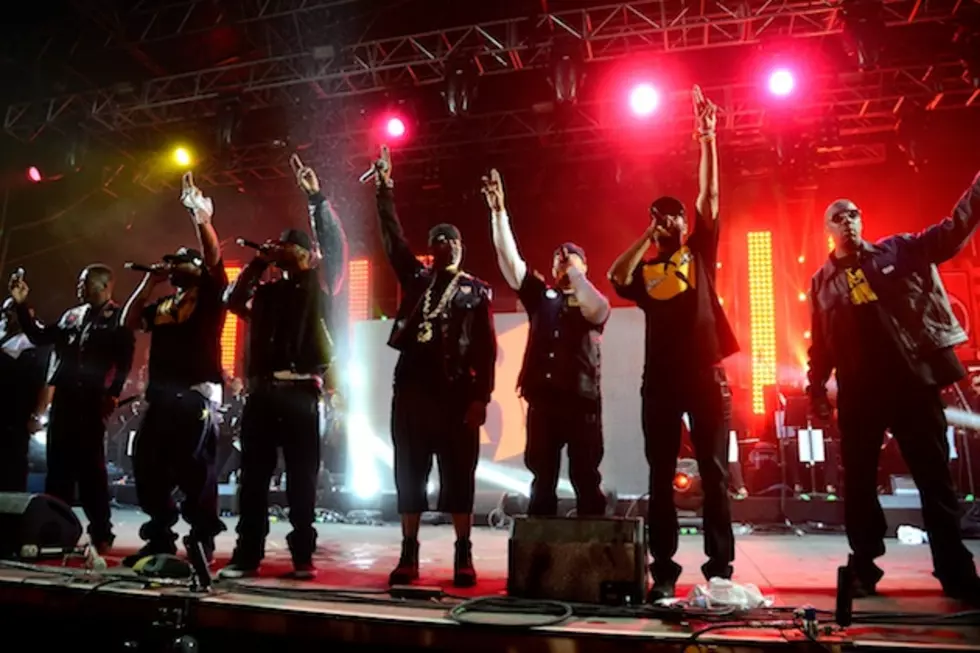 Wu-Tang Clan Reunite for 'Family Reunion'
Frazer Harrison, Getty Images
Following their performance at Hot 97's Summer Jam concert Sunday (June 2), the Wu-Tang Clan kick off their 20-year anniversary with a newly released, soulful tune called 'Family Reunion.'
The song, which premiered Tuesday (June 4) on Hot 97's morning show, is so apropos considering the group are like family members. The RZA-produced track cleverly samples the O'Jays classic song of the same name and is clearly on some feel-good vibes.
Masta Killa sets the mood with descriptive rhymes of the joyous occasion.
"Aunt Cherry baked pies, surprise / Johnny showed up / You can tell from the smell in the air, something is rolled up / It's love, peace and happiness with the joy of laughter / Cameras are flashing as the moments are being captured," he raps.
The Wu-Tang Clan's 'Family Reunion' is a good song to get everybody ready for what's ahead from the Staten Island collective.
It may not be the killer bee banger we were hoping for, but the fact that Wu-Tang are back together is joyous news to us.
If everything goes as planned, we should expect the Wu-Tang Clan to drop their 20th anniversary project, 'A Better Tomorrow,' in the fall.
Listen to Wu-Tang Clan's 'Family Reunion'