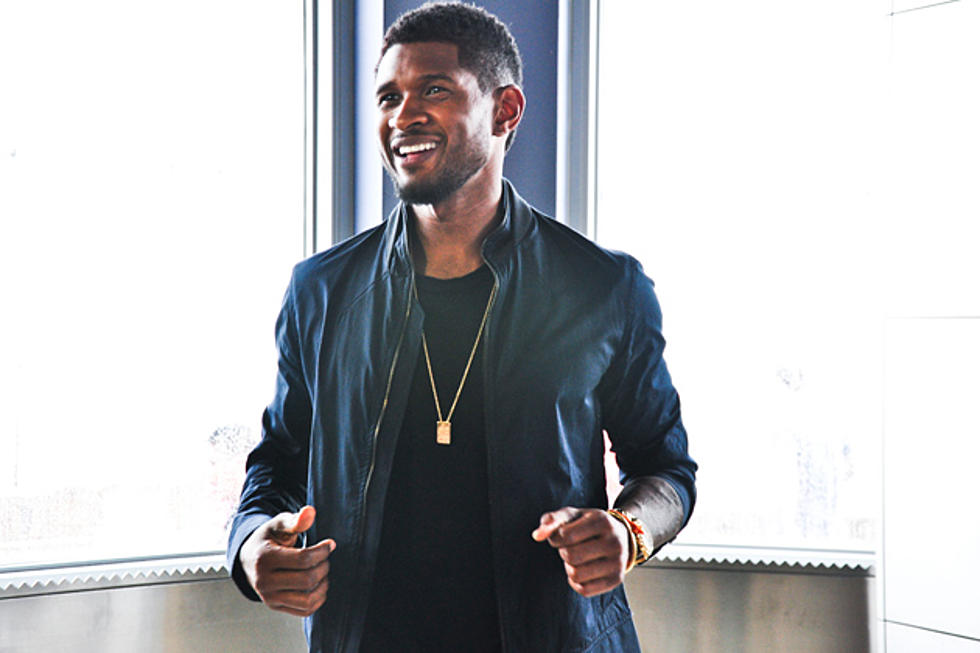 Usher Flips the Switch at July 4th Empire State Building Lighting Ceremony [PHOTOS]
Emily Tan, TheDrop.fm
If you're spending America's birthday in New York City, you're probably in search of a good spot to watch Macy's Annual 4th of July Fireworks. And like most things done in the Big Apple, this year's celebration is going to be big. To commence the spectacle in the sky, Macy's enlisted Usher to curate a special light show at the Empire State Building for the fireworks' finale tonight (July 4).
And in honor of the occasion, marked as 'It Beings With a Spark,' the 'Scream' singer flipped the switch in a special lighting ceremony on Wednesday afternoon (July 3).
Usher, who's scheduled to perform on the 4th of July, will not only take the big stage on Thursday night, but his performance will be choreographed alongside a light spectacular on the Empire State Building. The last time this happened was when Alicia Keys' 'Empire State of Mind' was featured in a light show on the same building in November 2012.
Check out the photos from the event.
Watch a Behind-the-Scenes Look at Usher's 'It Begins With a Spark'