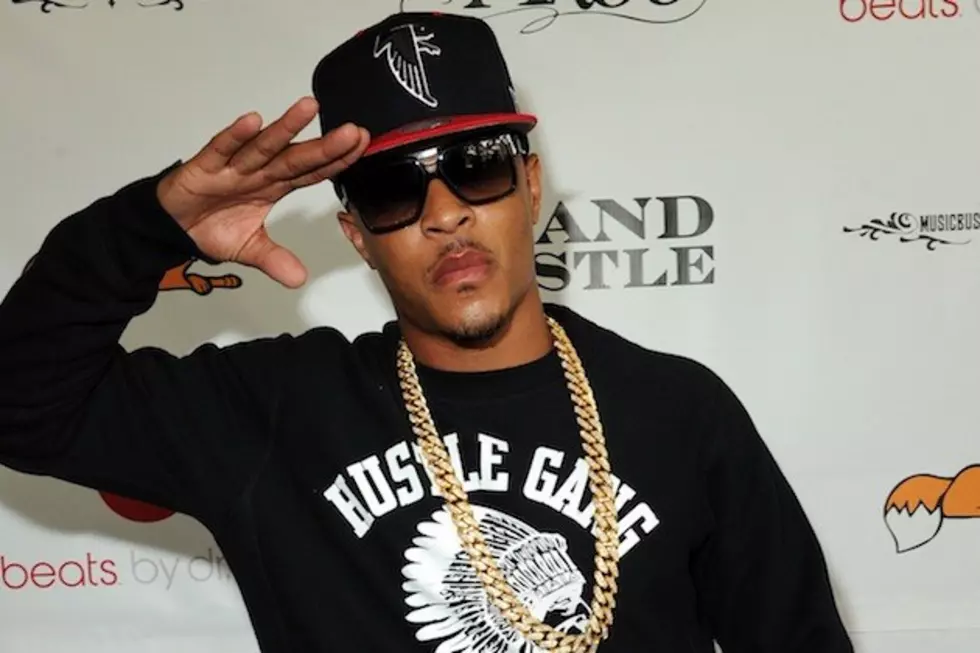 T.I. Expresses Outrage Over Trayvon Martin Case
Rick Diamond, Getty Images
T.I. is speaking out over the acquittal of George Zimmerman in the Trayvon Martin case and sharing his outrage.

In a new interview with Charlotte radio station Power 98, Tip didn't hold his tongue when the subject came up. "Man, it was some bulls---," the rapper said about Zimmerman being found not guilty for murdering the Florida teen.
A family man himself, the 32-year-old husband and father empathized with Martin's grieving parents, but said he would have been far less stoic than they've been publicly.
"My hat goes off to the Martin family, because if it was me and my child, there wouldn't have been no trial," T.I. shared. "I'd have been on trial. It would've been the trial of the father who killed the man who killed [his child]. That would have been my story. My hat goes off because [the Martin family] are much more clear and level-headed thinkers than [myself]."
Currently, Tip is working on a follow-up to last year's 'Trouble Man: Heavy is the Head,' which is slated for a December release. "I've been working on this one since the last one dropped," he revealed. "I haven't decided exactly where I'm going to take (the new album) yet as far as a company for distribution, but wherever I take it, there's going to be some happy people in that building."