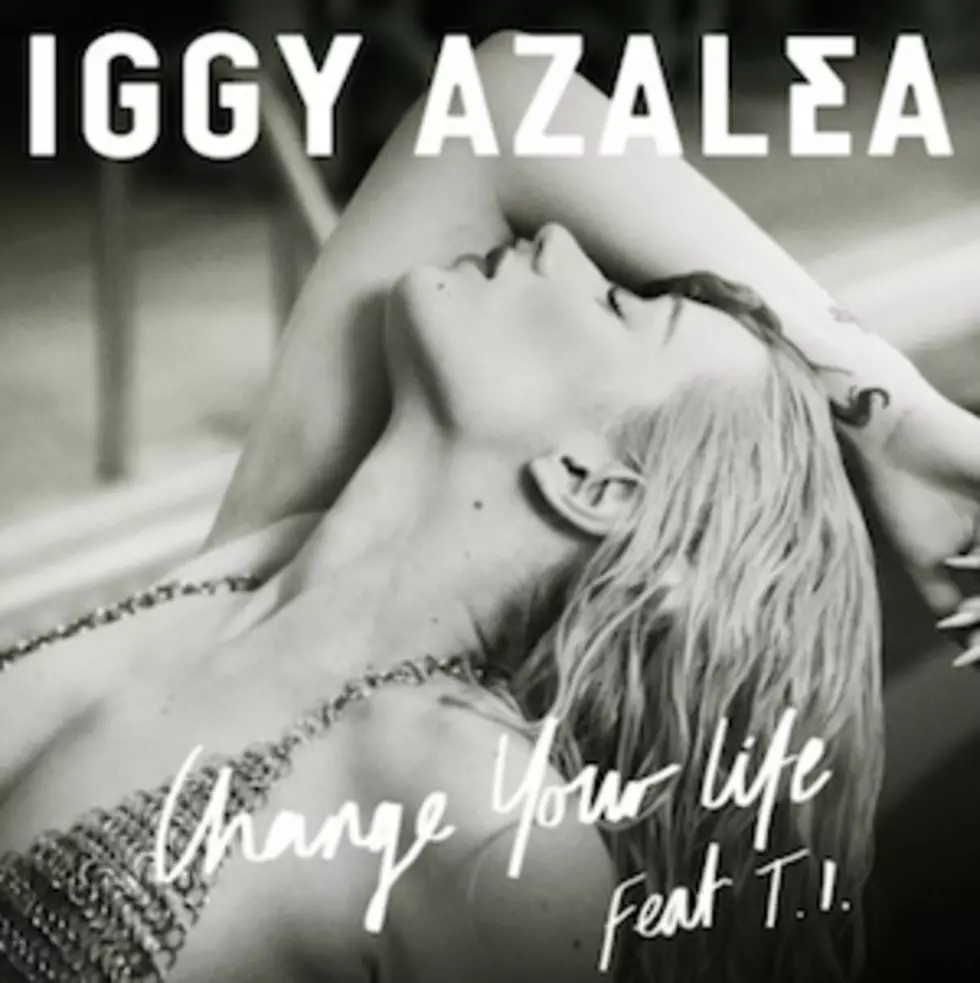 Iggy Azalea Teams Up with T.I. for 'Change Your Life'
Mercury / Island Def Jam
Iggy Azalea is back with her third single, 'Change Your Life,' which features T.I. While 'Work' and 'Bounce' were good teasers, 'Change Your Life' sounds like it has potential to do well on pop radio.
On the bombastic track, the Aussie rapper talks about being on the come-up and encourages her potential beau to join her.
"I'm a new classic, upgrade your status / From a standby to a frequent flyer / Hop out your past life and I renovate your future / Then I integrate my genius s--- / We purchasin', I'm proven," she raps.
The song also boasts an infectious bridge, in which Azalea rap-sings, "Once you go grace, you never go good / You never go back, even if you could / I'll show you my way, I got that good-good / You never go back, even if you could."
Tip plays the sugar daddy and offers a counterbalance to Iggy's top-of-the-line verses.
"If you could listen more than you speak / I get you everything that you need," he spits. "I'm talking bout red bottoms LV / Even extensions plugs in your weave."
Pardon the audio rip as it comes from BBC Radio 1Xtra's Mista Jam. A CD quality of the track should surface online real soon.
Iggy Azalea's debut album, 'The New Classic,' is expected to hit stores this fall.
Listen to Iggy Azalea's 'Change Your Life' Feat. T.I.