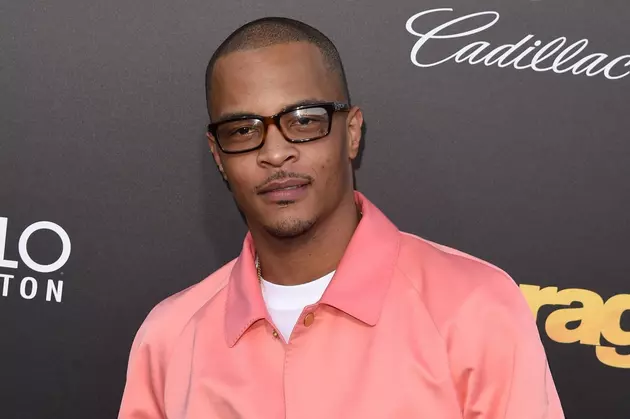 T.I. Sued By Jewelry Company Over $700,000 Unpaid Bill
Jason Merritt, Getty Images
T.I's love for jewelry has cost him a lawsuit. Apparently, the Atlanta rhymer owes a jewelry company a hefty bill for bling.
According to documents obtained by TMZ, the King of the South is being sued for $700,000 by Aydin & Co in Atlanta for failing to make payments on various pricey jewelry he bought on consignment.
On top of that, it appears that Tip has a long-running history of missing payments with the jewelry store.
Aydin & Co claims that it delivered an 18.5 karat white gold bracelet, a ring and yellow gold rosary to the Grand Hustle boss in 2014 with T.I. dropping $20,000 of the $44,000 he owes. The company says they have been conducting business with the "Rubberband Man" rapper over the past decade and was one of their first customers. Unfortunately, he has racked up a litany of unpaid bills for years to a total of $700,000.
Attorneys for T.I. has no comment on the matter.
T.I is not the only rap star owing jeweler money. DJ Khaled and Yung Joc were both hit with lawsuits in separate incidents just last year for allegedly missing payments on jewelry they purchase.
Check out the 20 Best Hip-Hop Albums of 2015