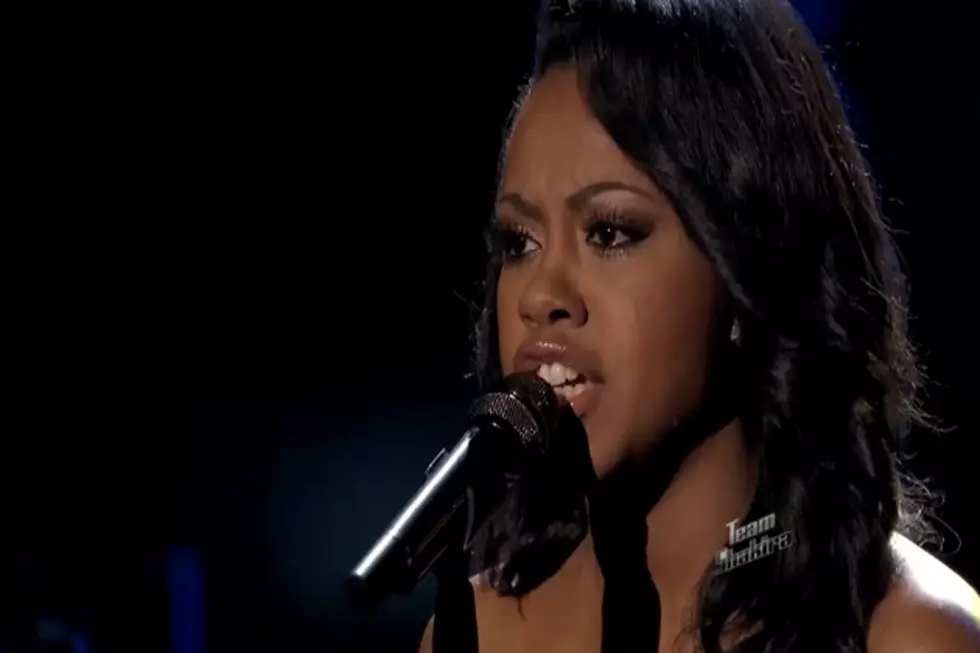 'The Voice' Season 4, Episode 14 Recap: Sasha Allen Brings Soul to The Beatles, Makes Usher Blush
NBC
During the second evening of the Live Playoffs on 'The Voice,' the country singers shined bright like a diamond while Sasha Allen brought the house down.
Both contestants on Team Shakira and Blake performed in the second edition of the Live Playoffs. Although it was not as extraordinary as the showdown on Monday night, there were definitely several acts that proved this competition is still fierce. The episode opened with a really sweet rendition of John Lennon's 'Imagine' performed by Garrett Gardner, who even though very young, has a very distinctive voice compared to his peers.
After Garrett, every singer who commanded the stage were country acts and more than likely on Team Blake. "When someone who's never been to a hip-hop concert and acts like they've done it before, that was me watching you," Usher said after Justin Rivers gave a high-energy performance.
We all pretended to know what it's like attending a country show during this episode. Danielle Bradbery, who is only 16 and never performed in front of an audience before she auditioned for 'The Voice,' continued to deliver superb performances after the other. Blake considers her one of the "most important acts ever on 'The Voice,'" because she's able to bring country to a new generation. That hasn't been done since probably LeAnn Rimes -- some may argue Taylor Swift, but she has always been more pop-country.
The night ended with Sasha Allen giving a remarkable performance of 'Oh! Darling,' originally sung by the Beatles. She gave the Beatles soul and turned Usher into a little schoolboy. After his critique, Usher pointed out that he liked Sasha's dress and immediately started blushing. Is Usher using 'The Voice' to get his next girlfriend?
Watch Season 4, Episode 15 of 'The Voice'