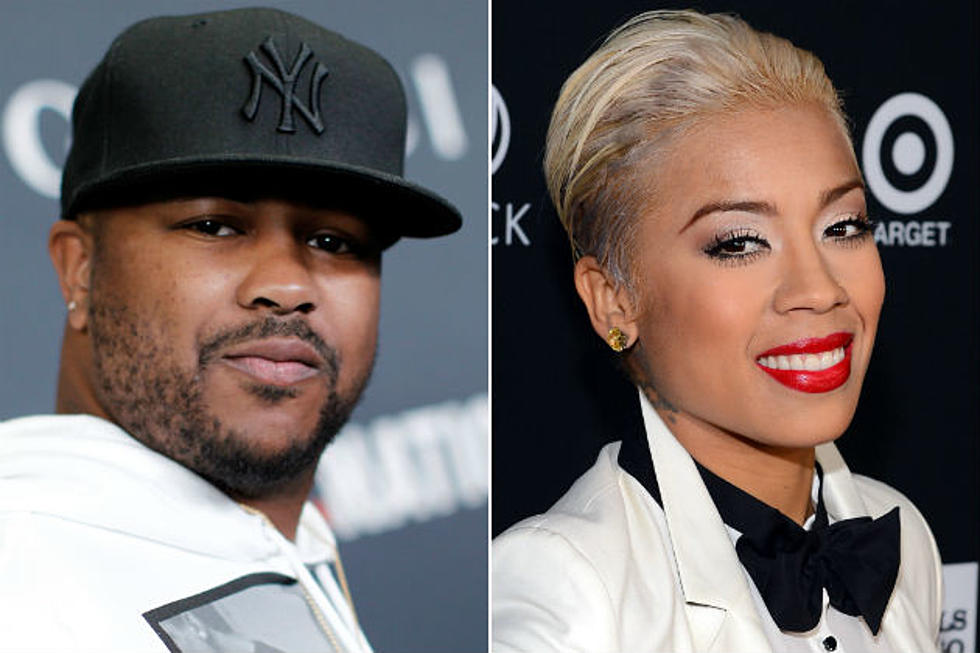 The-Dream Remains Loyal to Beyonce, Won't Work With Keyshia Cole
Christopher Polk / Mark Davis, Getty Images
The-Dream kept it 100 when he was asked about working again with singer Keyshia Cole in the future. After her outburst on Twitter criticizing Beyonce's use of "bitches" in her recent release 'Bow Down,' The Dream says he has to remain loyal to Mrs. Carter.
"I just can't. If it is what they're saying that it is, if it's a personal type of attack, like no. I would hope that B would do the same for me also. I'm just not built that way," he continued.
He also says he's not with the crabs in a barrel way of bringing fellow musicians down.
"Especially from musicians, to musicians. It's like we know our struggles already and we just literally keep throwing darts at each other. I don't really understand it. But you know, she's entitled to her opinion, whatever it is that she feels. I have nothing but love for Keyshia — I worked on her last album and we went on a tour maybe two or three years ago. But, of course, you know, I can't support it," he said.
Cole is walking away from this one with her head held high and let her followers know that she's not sweating The-Dream's decision. "Dream not writing any songs for me is fine… Im on my 6th album… He's only wrote 1 song on 1 of my albums, which i did love, God Bless," she wrote via Twitter.
Back in March, Cole criticized Bey's use of the b-word following her latest media campaign promoting woman empowerment and celebrating the women in her life in her HBO documentary.
"First "Women need to Stick together" now bitches better Bow. Smh. But it's all G! Chicks stay shooting the s—. But when I speak my mind its a prob. #Well #StayMad."
Meanwhile Beyonce hasn't said a word about this controversy and is currently somewhere chilling with Jay-Z in Havana, Cuba.
Watch The-Dream's 'Slow It Down' Video feat. Fabolous