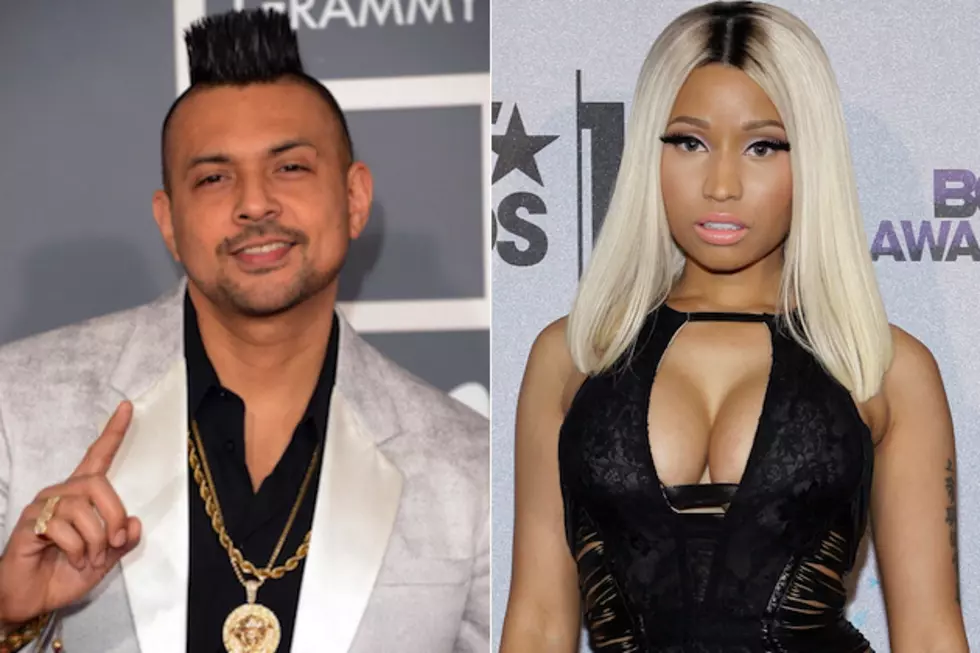 Sean Paul Grabs Nicki Minaj for 'Entertainment (Remix)' Featuring Juicy J and 2 Chainz
Jason Merritt / Mike Windle, Getty Images
Sean Paul enlists the help of Nicki Minaj for the remix to his strip club ode 'Entertainment.' The song, which originally featured Juicy J and 2 Chainz, needed some oomph so who better than Queen Barbz to bring the ruckus.
We all know that Minaj likes to twerk (see Busta Rhymes' 'Twerkin' video for reference) and here, the Young Money vixen boasts about popping her booty in the strip club. She even drops a clever line about Miguel's infamous leg drop at the 2013 Grammy Awards.
"Hit the pole, hit the flips / Do It like Miguel I hit the kicks / When I land, I hit the splits / Puffin' on the triple stick," she raps.
Minaj then brags that she is the queen of twerking and all others should fall back. (We beg to differ after seeing Amber Rose twerk on Instagram, but we digress.)
"Bitch, I'm Queen Elizabeth / Bitch, I'm a bad, hissy fit / I'mma rip the skirt, hit the twerk / I don't give change, hit the clerk," she raps.
Produced by Maejor Ali, SixOne, Young Yonny and Chef Tone, the remix is a major step up from the original track thanks to our Minajesty's blistering verse.
We suggest you listen to the song immediately while it's still available before the lawyers take it down. You will certainly be entertained.
Listen to Sean Paul's 'Entertainment (Remix)' Feat. Nicki Minaj, Juicy J and 2 Chainz