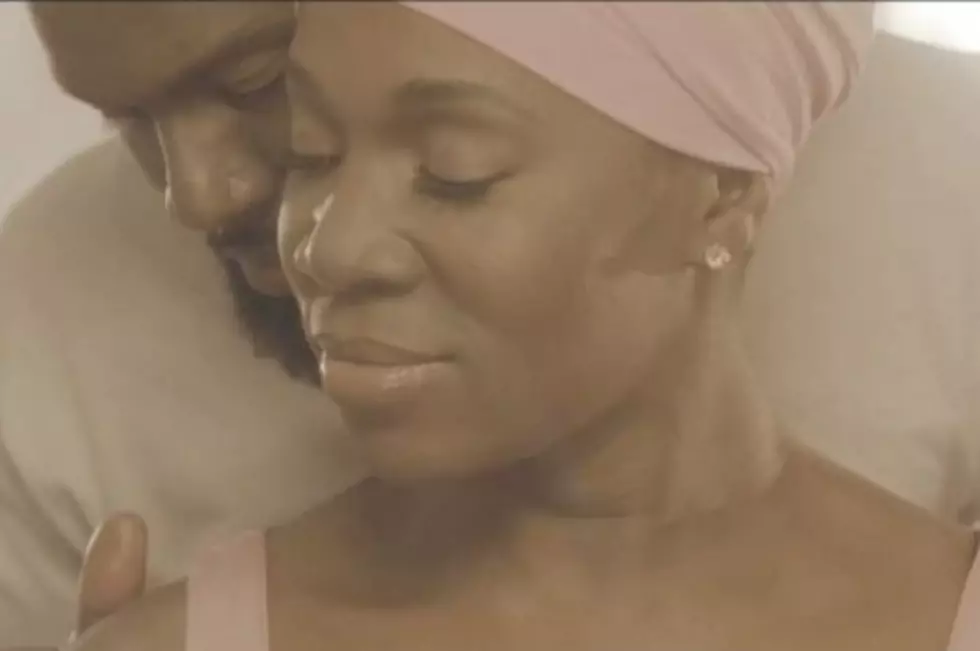 India.Arie Is Saved From Distress in New 'Cocoa Butter' Video
Youtube
In this simplistic visual, India.Arie is a damsel in distress and putting the pieces of her broken heart back together after a failed relationship.
Wearing a soft pink dress, she's alone in her bed with a guitar and sheer white draperies blowing around her.
Then the one that has turned her world around walks in and she's blushing and happy again. "I show you my scars, you show me works of art," she sings of him.
Throughout the video, they hug and embrace each other. He even rubs Palmer's Cocoa Butter on her skin. The serene video matches the breezy, mid-tempo head-over-heels love song.