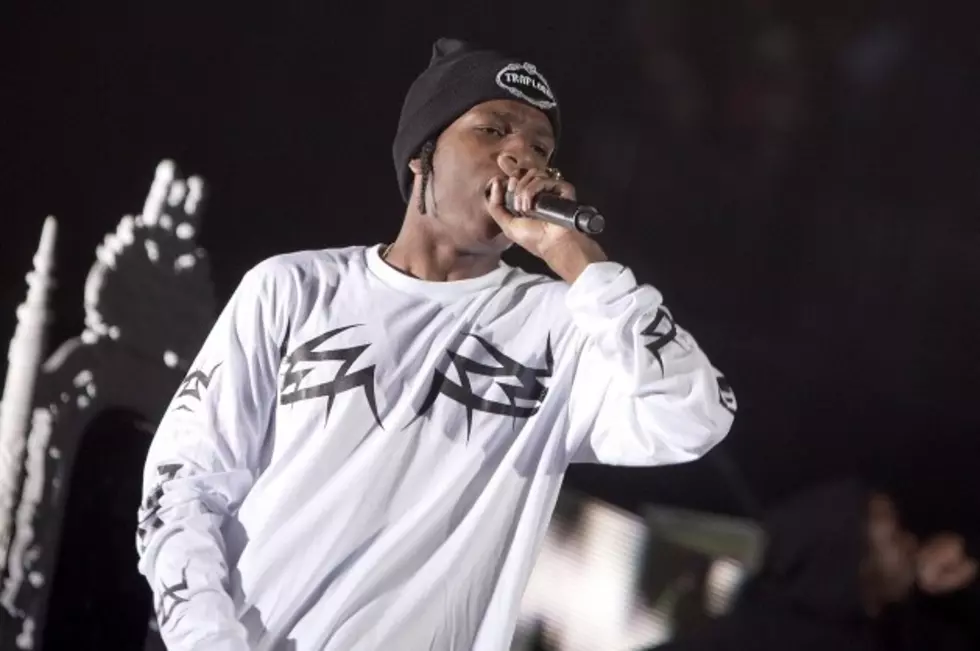 A$AP Rocky Slaps Female Fan at Australia Concert [Video]
Mike Lawrie, Getty Images
A$AP Rocky was caught on camera smacking a female fan in the face during his concert at the Hordern Pavilion in Australia Friday night (June 28).
According to the Telegraph, the Harlem rapper was moving through the crowd and concert-goers were reaching out their hands to embrace him. As he shook several fans' hands, others, who were standing above him on a second floor, tried to get his attention by hitting him on top of his head.
Rocky seemed to be a bit irritated by this and looked around to see who was responsible for repeatedly tapping his hat. A woman standing above him reaches down and begins to tap the 'Wild for the Night' creator's head to get his attention -- this appears to have been the final straw for him. As he looks up, she blows a kiss his way but he returns the gesture with a smack to her face instead.
The surprised young woman steps back and touches her face in embarrassment as Rocky points his finger and shuns her for touching him.
Did Rocky have the right to hit the fan or did he go too far? Tell us in the comments below.