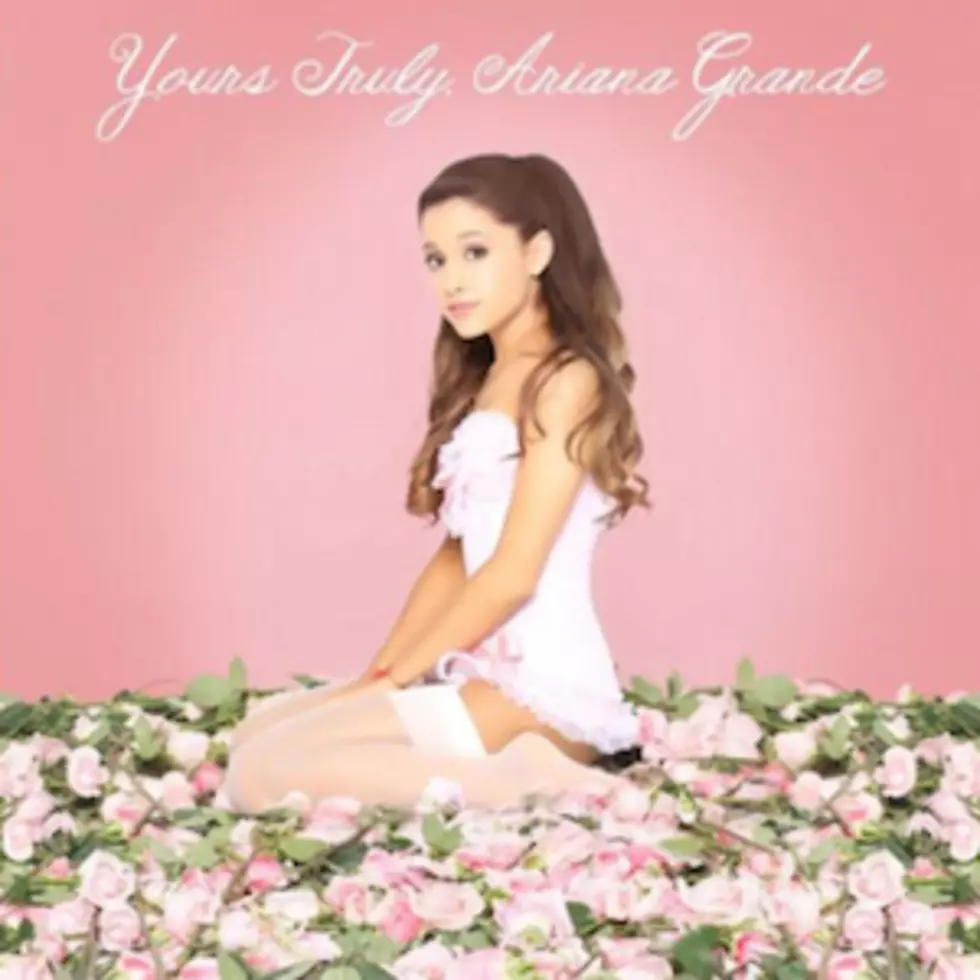 Ariana Grande Unveils Sensual 'Yours Truly' Album Cover
Republic Records
Ariana Grande is ready to take over the R&B and pop worlds with her new album, 'Yours Truly.' The 20-year-old singer recently unveiled the cover of her debut album and it's eye-catching for sure.
The artwork features Grande looking like a pin-up girl in her frilly pink lingerie outfit while crouched on a bed of roses.
The cover is a little racy considering her audience is made of young and impressionable teens.
Granted, Grande is around the same age as pop superstars Justin Bieber, Miley Cyrus and Selena Gomez so her outfit is not shocking. But it does pose the question: is Grande maturing too fast?
Sensual cover art aside, Grande has made a big splash in the music game with her hit 'The Way' featuring Mac Miller and she is following that up with the Mariah Carey-influenced single, 'Baby I.'
'Yours Truly,' will arrive in stores Sept. 3. You can pre-order the collection next week via iTunes.
Meanwhile, the songbird will embark on her first set of live shows, dubbed the Listening Session tour, on Aug. 13. To check out her itinerary, click here.