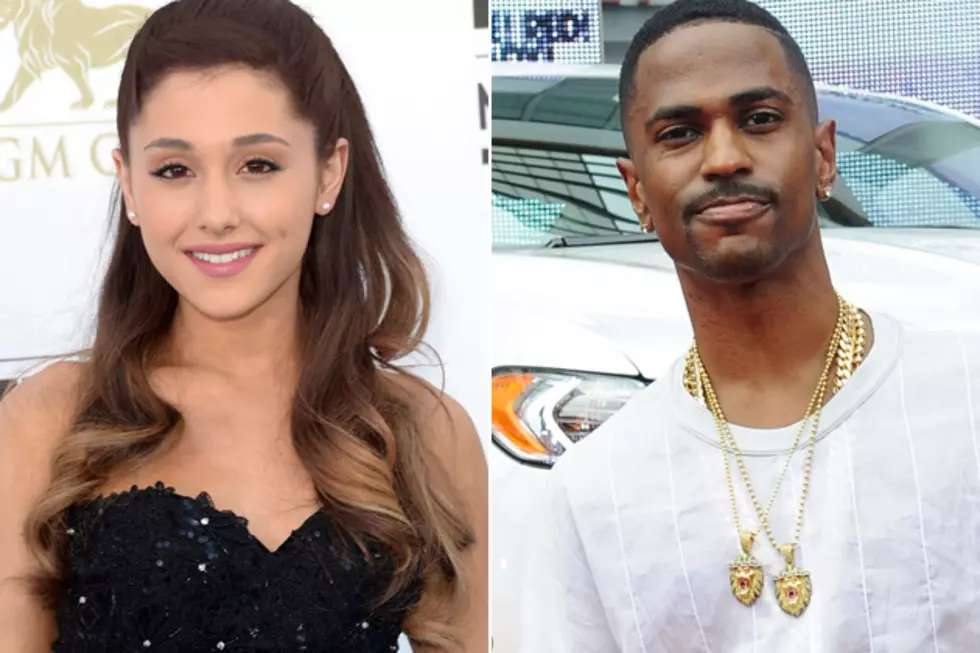 Ariana Grande Reveals Big Sean Collaboration 'Right There'
Jason Merritt / John Ricard, Getty Images
Big Sean is getting love from Ariana Grande. The pop singer gushed about her love for the G.O.O.D. Music rapper, who's featured on her song, 'Right There.'

"I love it. I can't say it's one of my favorites on the album because they're all my favorites, but it's really cool and he killed it. I love his verse," Grande says of his collaboration on the track.
She shares that the two have been friends, but recently took their relationship to a music level. "We wanted to have writing sessions and, like, jam together but we never found the time and we never found the right song," she explains. "We were talking about a few other songs together but it just never worked out and it never was the right moment and then finally 'Right There' came along. And we were like 'Oh this is it.'"
The music connection goes both ways. Ariana recently rapped to Sean's 'Guap' while visiting Big Boy's Neighborhood radio show on Power 106 in L.A.
Grande's debut album arrives Sept.3.
Watch Ariane Grande Speak on Big Sean Collaboration