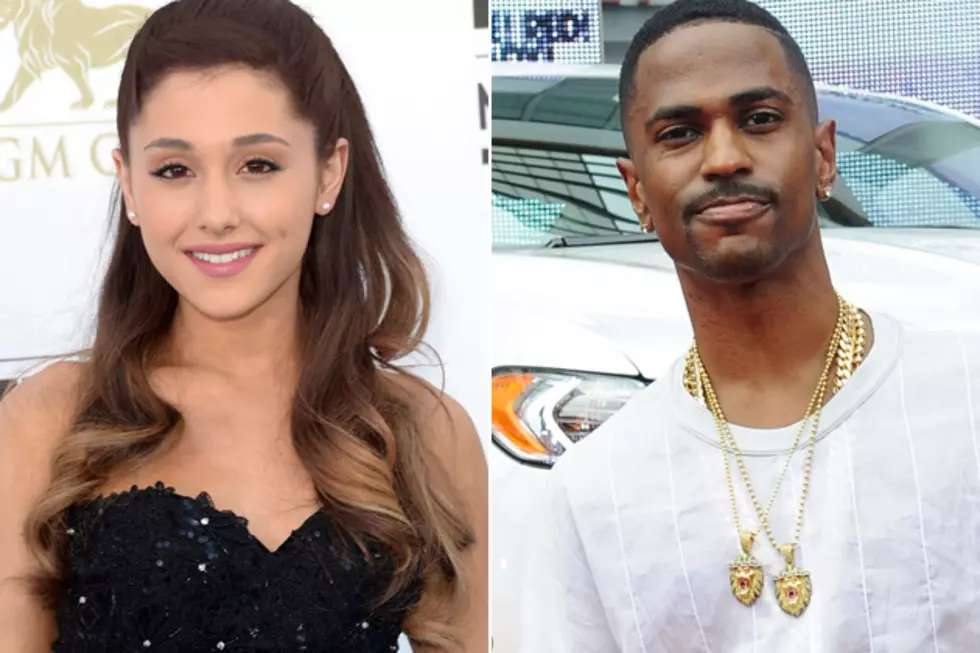 Ariana Grande and Big Sean Get Flirty on 'Right There'
Jason Merritt / John Ricard, Getty Images
After Ariana Grande covered Big Sean's 'Guap' and announced her collaboration with the G.O.O.D. Music rapper last month, she finally released the effort, 'Right There.'
"I love it. I can't say it's one of my favorites on the album because they're all my favorites, but it's really cool and he killed it. I love his verse," the songstress said about the collaboration.
Filled with her signature high-octave runs, the track features a sample of Lil Kim's 'Crush On You.' Although both artists are spoken for, the back and forth flirtiness on the track is infectious.
"For my No. 1 girl / Who got the top spot title / Spent a hour in the bathroom / Walked out looking like a model, / God! Doing what you do, / Got me right there with Apollo, On the moon / Who needs genies in a bottle girl / If they already got you," Sean delivers.
She responds by singing, "Boy you make me feel so lucky / Finally the stars so align / Never has it been so easy / Tell me you love and to give you / This heart of mine."
Grande's debut LP, 'Yours Truly,' releases Sept. 3.
Listen to Ariana Grande's 'Right There' Feat. Big Sean