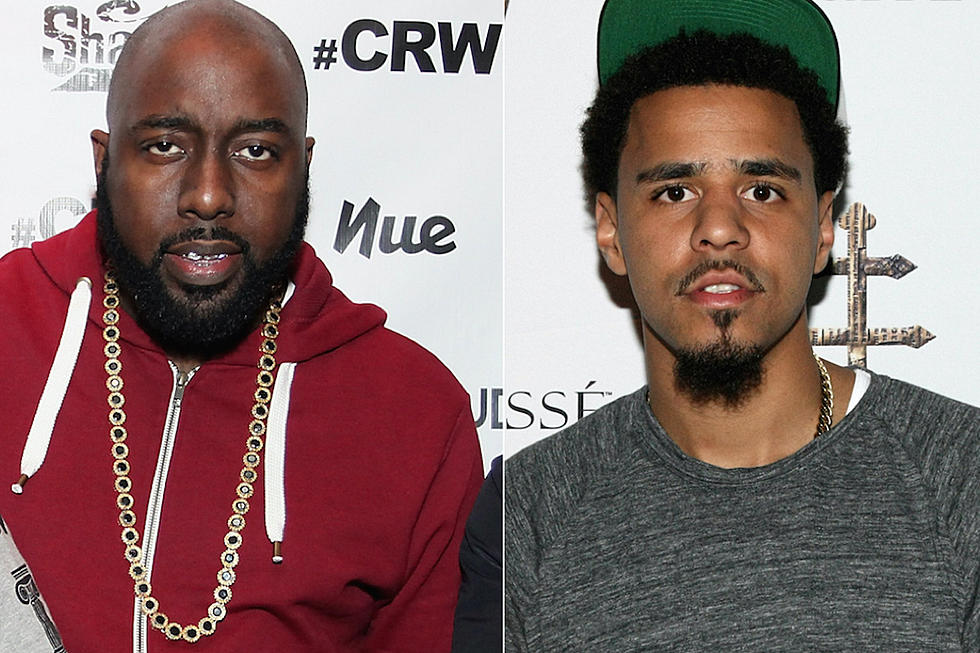 Trae tha Truth Enlists J. Cole for Mournful 'Children of Men'
Donald Bowers / Bennett Raglin, Getty Images
Houston rhymer Trae tha Truth has just released his new album Tha Truth and it features several collaborative songs including the soulful gem "Children of Men" featuring the man of the moment J. Cole.
On the song, both Trae and Cole deliver a sorrowful tale of a young man trying to overcome obstacles of the streets that lead him to prison and, ultimately, death.
Cole kicks off the story with his verse about the cold-hearted young man's tough life growing up in a group home.
"But that n---- heartless, group homes, n---- never had no fosters / 'Cause who taking home the little black kid, poor thing, his momma is a crackhead," he raps, adding, "So the state raised him, and the hate raised him / They clowned on him at school but he fronted like it ain't phased him."
Trae follows the story with the young man now getting caught up with selling drugs and then getting arrested by the police.
"He on his hustle tryna get the cash / Can't focus, s---'s spinning fast / Laws on him, hope he's got his work stashed," he spits. "F--- school he about to fail / It's all him, he ain't finna tell / He on his own, he ain't finna bail / Either way, he on his way to jail / Shoulda chilled now he headed for a cell."
In the Lone Star rapper's final verse, he details the man's grueling prison stint and the lack of opportunities he faced after being released from prison. Ultimately, the young man meets his demise on the streets. "Black clouds, black rain / To his head, where he aim / Feel the same now the bullet in his brain," Trae raps.
Overall, the song offers a mournful glimpse into the life that most young people face growing up in the 'hood. The cycle of poverty, violence and joblessness is the reason why so many black men are dying in the streets.
If you love the song then take a listen to Trae tha Truth's new album, Tha Truth, below via Spotify.
Listen to Trae tha Truth's Song 'Children of Men' Feat. J. Cole
Listen to Trae tha Truth's Album 'Tha Truth'
10 Singers & Rappers Who Never Stop Working