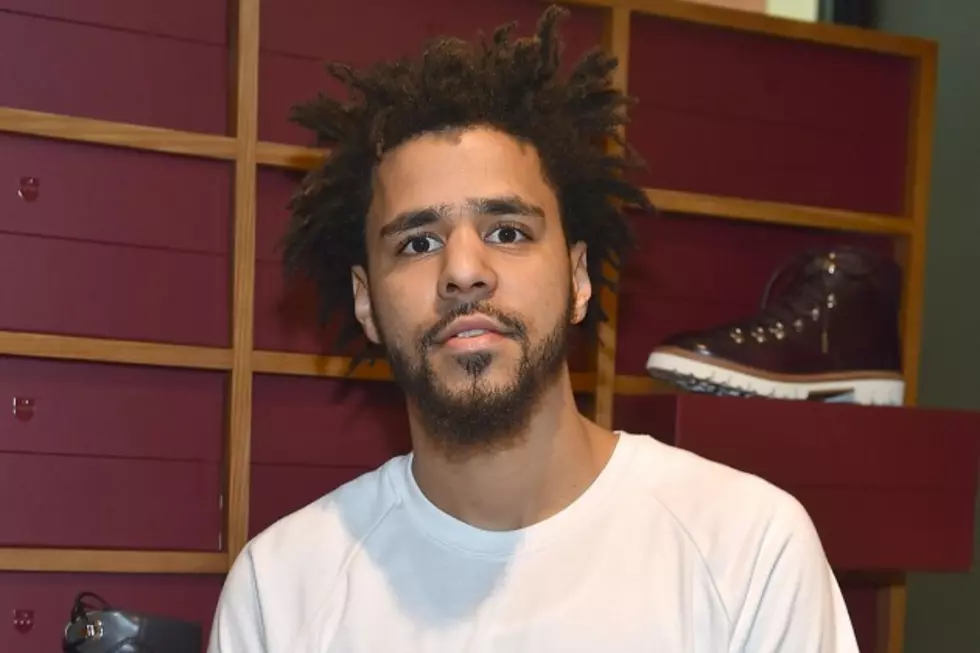 J. Cole's '2014 Forest Hills Drive' Album Reaches Platinum Status
Paras Griffin, Getty Images
Congratulations to J. Cole! Four days after the rapper gloriously returned to his hometown, Fayetteville, NC, for the final leg of his tour, he woke up to his first platinum album of his career.
His celebrated effort 2014 Forest Hills Drive, which was released nine months ago, sold over one million copies marking Cole's third album as certifiable platinum.
But Jermaine isn't only joining the greats in sales but also on stage. On Saturday (Aug. 29) the Born Sinner creator brought out Jay Z, Drake and Big Sean to grace the Crown Coliseum in his hometown.
The series of events made fans think of a rhyme from one of Cole's earlier hits, "Serenade," which eerily rings true now. "See, I travelled outta state and I ain't know a soul, Told my mama I'd be back when I had a million sold," he raps.
The "G.O.M.D." rapper hasn't made any official statements about his new status in the game but fans should expect to hear something soon, especially since he's been getting some flack from a certain rhymer.
J. Cole did take to Twitter to comment on his epic concert though. "History was made in the Ville," tweeted Cole who also called the tour "classic." The "Apparently" rapper been touring the world since March. Hopefully now, he can sit back and rest on his laurels.
10 Singers & Rappers Who Never Stop Working