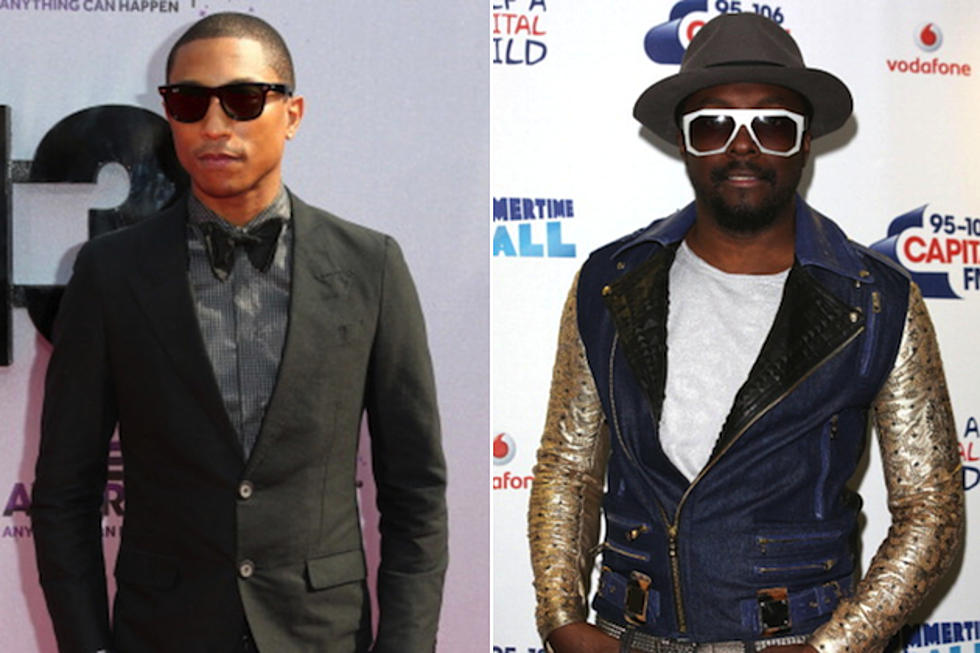 Pharrell Williams Countersues will.i.am Over I Am Brand
Frederick M. Brown / Tim P. Whitby, Getty Images
Pharrell Williams is fighting back against will.i.am over the I AM brand. The producer has filed a counterclaim insisting that his use of I am OTHER for his brand doesn't infringe on anything related to the Black Eyed Peas frontman.
As we previously reported, Will sent Pharrell a cease-and-desist letter informing the Neptunes producer that he owns the rights to anything I AM. He claims that P's YouTube channel, I am OTHER, infringes on his brand.
Not so, says Pharrell in his counterclaim. He used a Seussian way to prove it.
According to TMZ, P's suit states that he and Will are using the name of their brands in two different ways.
Pharrell says Will is using it like a nursery rhyme and quoted Dr. Seuss' classic book, 'Green Eggs and Ham.' "Sam I am / I am Sam / I am Sam / Sam I am," it states.
The 'Get Lucky' crooner also contends that his use of I am OTHER means "I am something else," which leaves the "else" up to the consumer's imagination.
He's asking a judge to allow him to continue using the I am OTHER title.
Will.i.am's attorney has no comment on the matter.