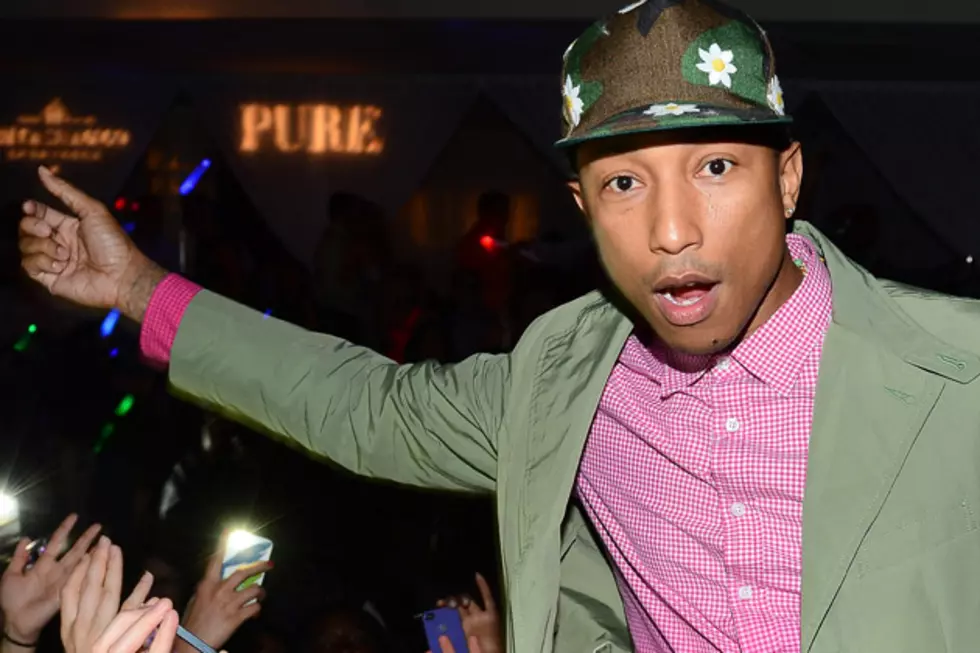 Pharrell Launches Moncler Titanium Sunglasses
Ethan Miller, Getty Images
Pharrell is one of the most stylish men in hip-hop. What's next for the producer-rapper-fashion plate? His own titanium sunglasses with French brand Moncler.
Styleblazer shares that Pharrell has partnered with Moncler to launch a new line of unisex sunglasses that will come out this fall. How do you rock the trendy glasses? According to Pharrell, any way but indoors. "I feel like when people wear sunglasses and there's no sun, it's kind of ridiculous," the producer stated at a press conference.
"I've just been on this whole silhouette kick through a bunch of projects that I've been working on," he says in a video promoting the new Moncler sunglasses. "If you look at the frame and how we did it, it totally celebrates the silhouette moreso than it does the branding of Moncler. That's the genius of Moncelr, is that we put the branding into the idea versus putting the branding on the idea... The world is about to see itself through the lenses of Moncler and Pharrell Williams."
WWD adds that the 'Happy' singer is already cooking up his next collabo, which may be with Google Glass. "I know they've asked me about it," he says. "Maybe there could be a collaboration there -- you know, tech."
The Pharrell and Moncler collaboration includes four designs and each pair of glasses is created from one piece of titanium. Peep some of the line below.