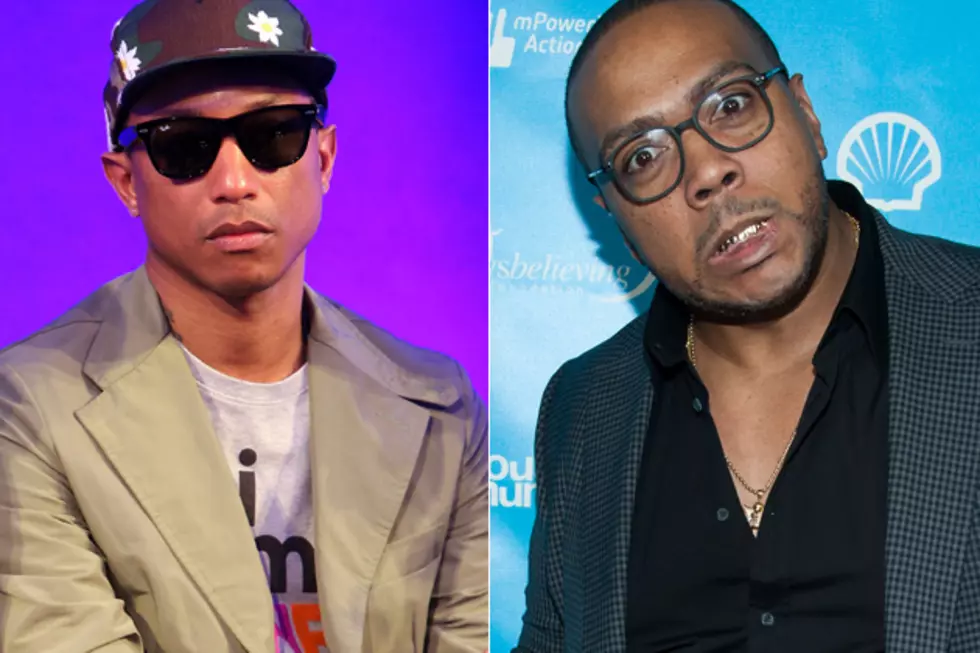 Pharrell and Timbaland Bring Disco Back to Dance Floor
Adam Berry / Valerie Macon, Getty Images
The British crooner spoke to MTV News about how the super-producers are changing the face of music constantly. In his opinion, Timbo and Skateboard P are having secret producer meetings during which they decided that disco needed a comeback. "I think Timbaland and Pharrell must have this kind of secret meeting every year where they go, 'We're gonna change disco music this year,'" said Sheeran.
"They made disco music a genre again — like with 'Suit & Tie,' 'Blurred Lines' and with 'Get Lucky,' " Sheeran shared. "Now all the generic dance producers are going to be making music like that and dance music is going to get really interesting. I think Timbaland and Pharrell, whenever they decide to, they can just change the whole club scene with just a couple of songs."
One of the songs of the summer, 'Blurred Lines,' which was produced by and features Pharrell, is a hit on the dance floor due to its disco-centered sound.