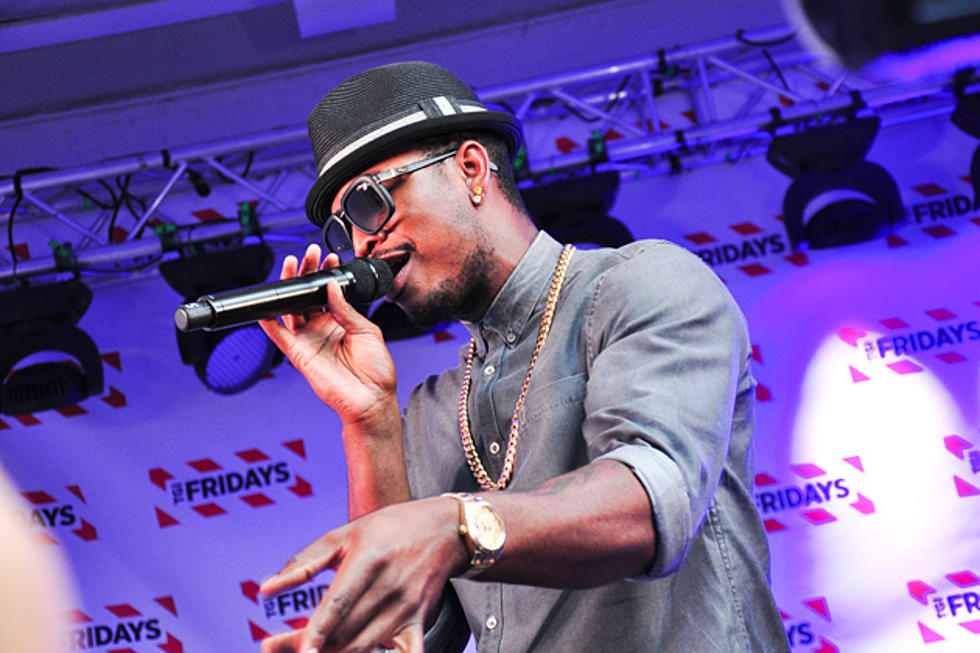 Ne-Yo, Chiddy Bang Treat Fans to Energetic Show for TGI Fridays' Red Hot Summer of Music
Emily Tan, TheDrop.fm
What happens when TGI Fridays and Malibu rum join forces with Ne-Yo? An event that introduces New York residents to some burgeoning artists while enjoying munchies and even better drinks. But partying aside, the singer (and the creative force of Malibu Red) along with Philadelphia rapper Chiddy Bang were in the Big Apple for a night of fun on Thursday (Aug. 28).
Set at 450 Studio, Chiddy Bang took the stage after an acoustic performance by YouTube sensation Jake Coco. Dressed comfortably in jeans, a patterned shirt, white jacket and shades, the calm and collected rhymer tore down the stage with a song from each of his studio releases. Kicking his set off with 'Mind Your Manners,' Chiddy wanted to give the crowd a taste of his upcoming mixtape, 'Baggage Claim' (set to drop in late September) with the song, 'Breathe.' He ended the set with 'Opposite of Adults,' off the 2010 EP of the same name.
Ne-Yo was on double duty on Thursday eve by announcing the winner of the Red Hot Summer of Music competition, which named Felicia Millikan the winner of a TGI Fridays $1,000 gift card and a recording session with Ne-Yo. The crooner then surprised everyone with an impromptu performance of 'Let's Go,' a track he did with Calvin Harris.
Check out photos from the event below.