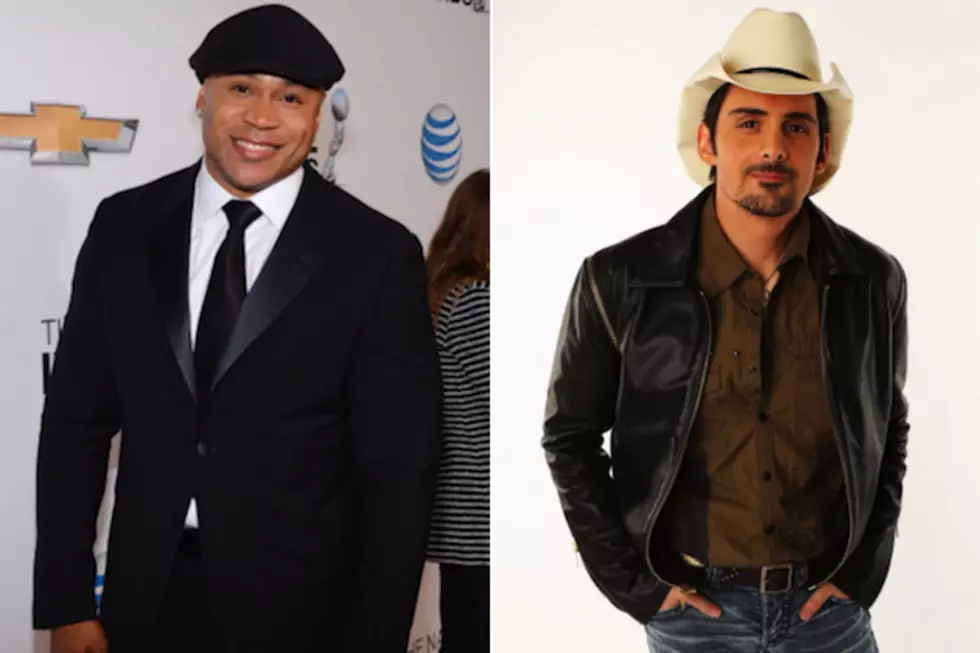 LL Cool J Teams Up With Brad Paisley on 'Live For You'
Mark Davis / Christopher Polk, Getty Images
Now that we've heard LL Cool J and Brad Paisley's polarizing tune 'Accidental Racist,' here's another collaboration from the duo called 'Live For You.' Thankfully, the song is not as bad as some people might expect.
Instead of tackling race relations, LL and Brad swoon about loving a special woman in their respective lives. The song boasts an infectious pop-driven beat, acoustic guitars and an "Aw yeah" soundbite from Run-DMC's classic song, 'Here We Go.'
LL is still smooth as silk as he spits affectionate rap lines to his ladylove, while Paisley strums the guitar and sings the heartfelt chorus.
"You are every breath that I take / Every dream that I dream, every move that I make / My love never sleeps / Every moment is awake / My heart shines like a moonlight on a lake," raps the Queens native.
"I basically brought Brad into my world," LL told USA Today about the song. "It's not gimmicky; it's not some kind of song that isn't true to who I am as an artist. It's very current and fresh, in terms of who I am. But it's not gimmicky."
Well, LL is right. It's not too gimmicky. It's actually a very sweet rap ballad.
We don't know if this song will redeem LL and Brad after their previous, ahem, collaboration, but it's worth a listen.
'Live for You' will appear on LL Cool J's upcoming album, 'Authentic,' which fans can cop on April 30.
Listen to LL Cool J's 'Live For You' Feat. Brad Paisley