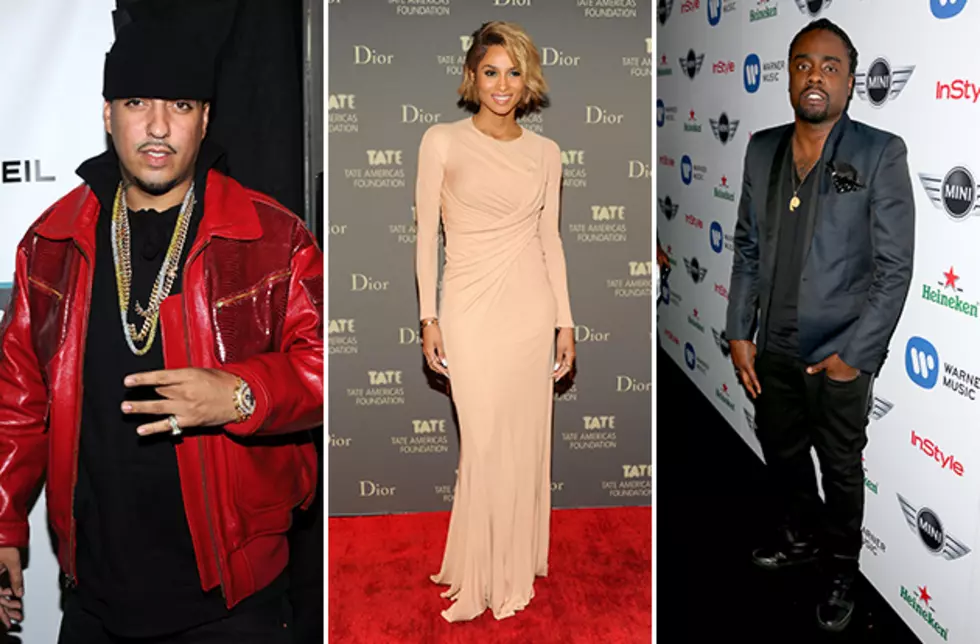 Top 15 Songs of Summer 2013
Bryan Bedder/Ben Gabbe/Joe Scarnici, Getty Images
The weather is finally hot enough to break out the shorts and with that comes music blaring from car stereos driving by and from iPod docks set up during neighborhood barbecues.
Summer is a major season for hip-hop and R&B, as some of the biggest artists release tracks that turn into anthems and serve as the soundtrack for many fans' memories through Labor Day.
Remember going to the club and bugging out to Nelly's 'Hot in Herre' in 2002? Other tracks like Jagged Edge's 'Where the Party At?' or DJ Khaled's  'I'm on One' are perfect for reminiscing. These tracks have boosted artists' careers and even the confidence of more than one listener at a pool party once the track starts.
A summer anthem is all about the vibe -- it can be as turnt up as French Montana's 'Ain't Worried About Nothin' or as smooth as Ciara's 'Body Party.' After all, what good is heading to the beach with the crew or chilling on the block with the boys if there's no music to make the memory last longer. Here's 15 Songs of Summer 2013.