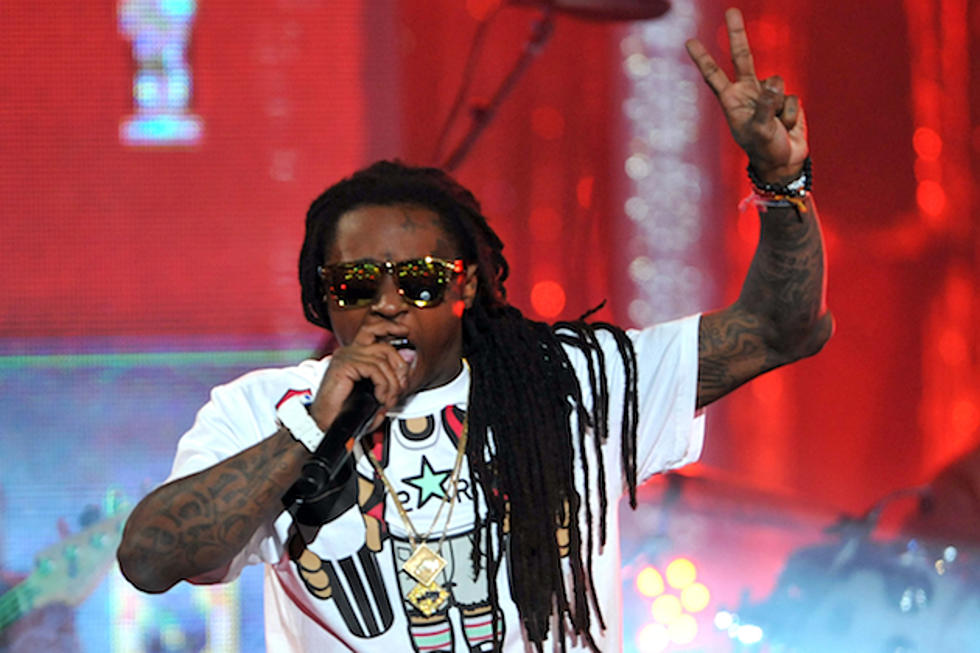 Lil Wayne Released From Hospital After Six-Day Stay
Mark Davis, Getty Images
YM President Mack Maine shared with his Twitter followers that Weezy left the hospital and is in good spirits. "Thanks to Cedar Sinai for everything!!! @LilTunechi has been officially been released and is headed home....God is great," he wrote.
Lil Wayne was hospitalized last week after suffering from multiple seizures. Birdman called into Hot 97's Angie Martinez Show on Monday evening to clear up rumors surrounding Tunechi's medical condition. The Cash Money Records honcho explained that exhaustion was the culprit for the 30-year-old rapper's hospitalization and not drugs or sizzurp.
"It's his work ethnic," he explained. "[It's] how hard he works. How much dedication he gives to music, to his fans, and what he's trying to accomplish in life." Baby also added, "It has nothing to do with drugs, just how he works."
Mack Maine will appear on MTV's RapFix Live this Wednesday (March 20) at 4 p.m. ET. Hopefully, he will explain what the heck happened to Wayne and the kerfuffle that followed.
Watch Lil Wayne's 'Love Me' Feat. Drake & Future