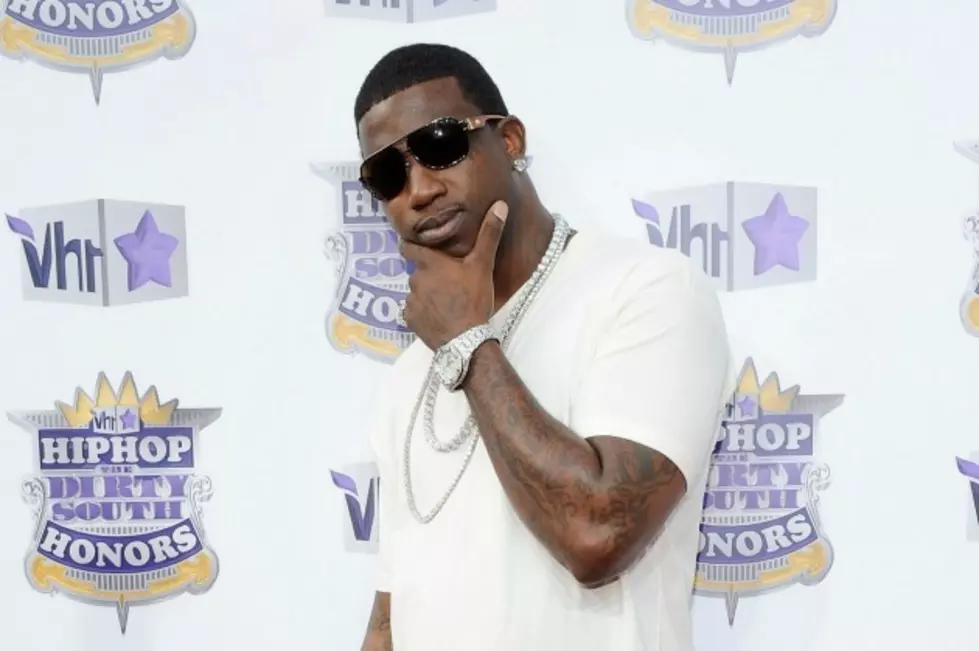 Gucci Mane Calls Himself 'the Machine' in Open Letter from Prison
Jemal Countess, Getty Images
Although Gucci Mane is still incarcerated he still keeps in touch with his fans. On Saturday (Oct. 17), the Atlanta rhymer went on Twitter to release an open letter to his fans to explain why he is so legendary in the streets.
In the letter, Gucci Mane addressed why he's different from other artists and refer to himself as "the Machine."
"The difference between me and the average entertainer is they dream of signing to a major label so they can have this giant machine push them and propel them to stardom," he writes, "but I don't have that dream."
"My reality is I am all I got. I am the machine behind me. The streets signed me and the Trap named me God," he adds. "I am a Machine. They call me Gucci some call me Guwop but they should call me The Machine."
Oct. 17 is also known as Guwop Day, an unofficial holiday where Gucci Mane fans celebrate the music of the self-proclaimed trap god. The Brick Squad leader also released a special song, the smooth rap ballad "Ball With You," just for his fans.
Gucci Mane has been incarcerated since 2013. There's no official word on when he will be released from prison.
Read the rest of Gucci Mane's letter below.
Listen to Gucci Mane's Song "Ball With You"
50 Wild Thoughts Every Hip-Hop and R&B Fan Has Had During 2015 But Never Said