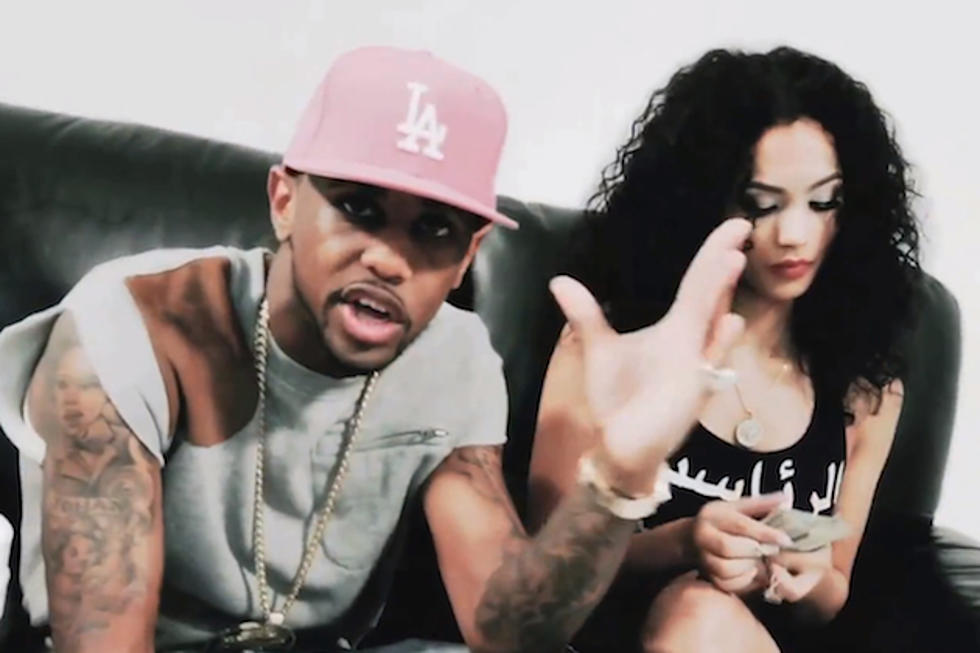 Fabolous Spits Expensive Rhymes in 'Money Talks' Video
YouTube
Rapper Fabolous is in a New York state of mind in his new visual for 'Money Talks.'
In the clip, Loso is at a photo shoot with two lovely women, spitting hardcore rhymes to the camera. He then switches up the scenery and steps out onto the streets of Manhattan. The Brooklyn rhymer bumps into Funkmaster Flex and the two ride off into the night in their vintage cars.
The song appears on Flex's latest mixtape 'Who You Mad At? Me or Yourself?'
"I'ma give you what I do and some collaborations here and there, but definitely some evolution as an artist, as a man, as a father, as a friend," he told Rap-Up about the collection.