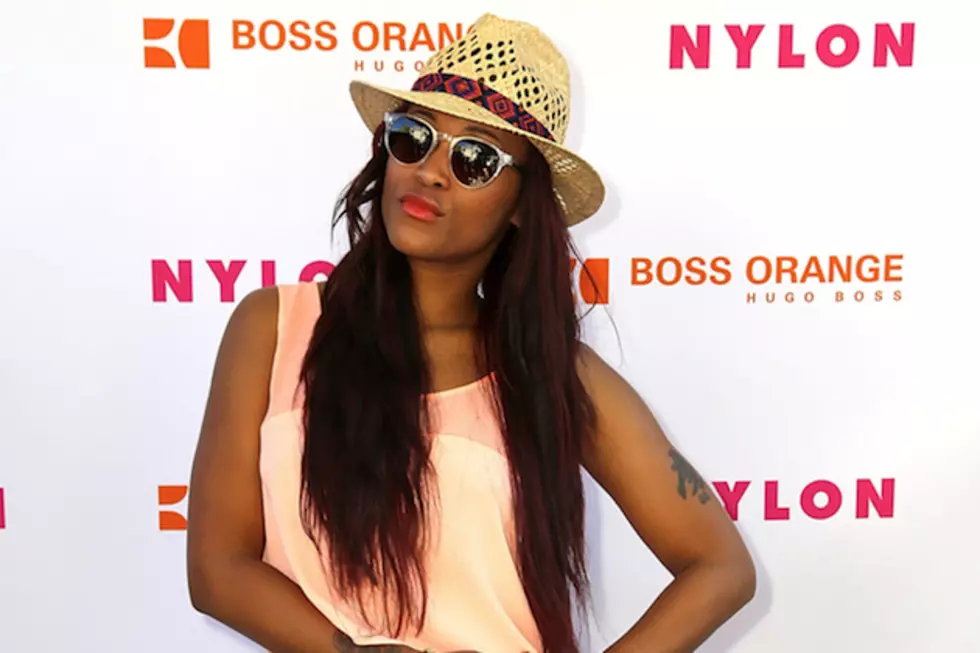 Eve Premieres New Song 'Eve' Featuring Miss Kitty
Rachel Murray, Getty Images
Rappers often name-check the latest in luxury brands, but Eve flaunts herself on her latest single, 'Eve.' The song is from her upcoming album, 'Lip Lock.'
The song features the "pitbull in a skirt" teaming up with Jamaican artist Miss Kitty and spitting some braggadocio rhymes. Over an EDM-sounding track, Eve reminds listeners why no one is "f---ing with me / Stay on top, no touching me."
"'Eve' is one of my fave songs on the album," the rapper tells Rolling Stone. "It's in ya face, it's all me. And love the vibe of Ms. Kitty. It's gritty but has a mean bounce."
According to Rap-Up, Eve shot a video for the song in London, where she currently lives with her billionaire beau Maximillion Cooper.