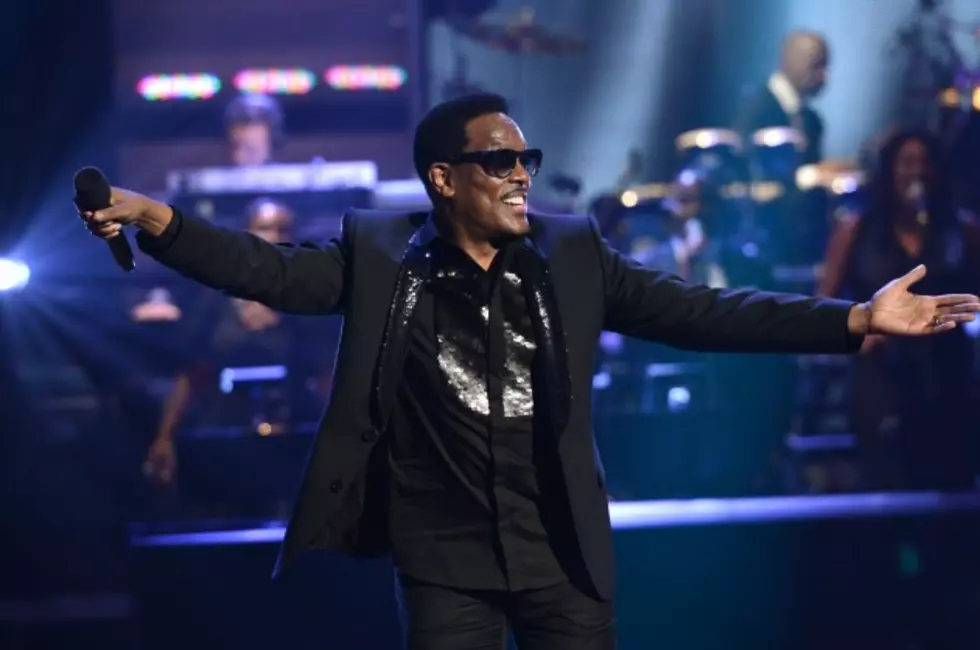 Charlie Wilson Wants to Save Artists From 'Crash & Burn' Lifestyle, Talks 'Love, Charlie' Album
Mark Davis, Getty Images
At an age when most artists are on the road to retirement, Charlie Wilson is in the prime of his career with a Lifetime Achievement Award and a new album, which was released Jan. 29 -- his 60th birthday.
"I say I'm 30. My spirit makes me feel I'm 30," says the legendary former lead singer of the Gap Band.
On his birthday, Wilson was honored in New York City at a party for his new LP, 'Love, Charlie.' He received a proclamation from the New York City Council recognizing his outstanding career and humanitarian work. Councilwoman Inez Dickens commended him for his commitment to being a leader in the fight against two illnesses he has overcome: drug addiction and prostate cancer.
Three days prior, he received a Lifetime Achievement Award at the Trumpet Awards in Atlanta -- the telecast is set to air March 31 on TV One. "It is so prestigious for me to receive this award," he says with great pride. "I am at a loss of words. Never in my wildest dreams did I ever imagine that I could win an award like this."
The Trumpet Awards salute men and women who personally and professionally serve as a constant source of inspiration. In 2008, Wilson was diagnosed with prostate cancer. Due to early detection and treatment, he is now cancer-free and dedicates himself to promoting cancer awareness. He is the national spokesperson for the Prostate Cancer Foundation, which funds 200 research centers in 12 countries. The Charlie Wilson Creativity Award is presented to pioneers in the fight against prostate cancer.
Wilson has also been drug and alcohol-free for the past 19 years after his habit rendered him homeless and literally laying in the gutter. "I loved cocaine," he admits. "I was homeless. I ended up sleeping in cars or on the street with a brick as my pillow and cardboard as my bed."
His life was saved when he met a social worker named Mahin in 1994, while beginning treatment at a rehab center. They were married one year later and since then, they have been at each others' side 24 hours a day. "I go everywhere with my wife," says Wilson. "We are always together. Some guys tell me they couldn't do that and they would have to get away sometimes by themselves, but we stay together every minute of the day. Our relationship is strong."
The crooner thinks back to when he needed to make three major changes in his life to kick his addition. "Drugs and alcohol are so prevalent in the industry so to get clean I had to change people, places and things. You have to change to snap your addiction," he continues. "I had to admit I had a problem and surrender to God. I have been sober for 19 years. Drug dealers used to come backstage at the show but now my security won't let them anywhere near me. That is not my life anymore."
The drug problems haunted him when the Gap Band's popularity began to fade in the early '90s. Wilson launched his recording career in 1974, with his brothers, Ronnie and Robert Wilson and sang lead on numerous R&B classics including 'Outstanding,' 'You Dropped a Bomb on Me,' 'Yearning for Your Love,' 'Early in the Morning,' 'Party Train,' and 'Burn Rubber on Me.'
Now with his sixth solo album, he calls his new music a Valentine's Day gift to his fans. "The album is all about love," Wilson explains. "Its a love letter with songs like 'My Love Is All I Have,' 'I Think I'm in Love' and 'A Million Ways to Love You.'"
'Love, Charlie' begins with the song 'If I Believe,' which reflects on how Wilson was able to overcome his addiction and turn his life and career around. "It's about my faith in God," he reveals. "It's the first song on the CD and people were telling me not to put it first. I said, 'I always put God first.' I want it to be an inspiration. Everyone goes through struggles. Whatever you're going through, I have been there. My wife told me I needed to write a song about my faith in God and inspire people to believe that yes you can do anything."
At age 60, Wilson continues to perform nearly 100 concerts a year; he loves to see new faces at his shows. "My fans are getting younger and younger. I keep my show high-energy and I know some of the younger artists can't keep up with me, " he says with a smile. "For a lot of people, it's their first Charlie Wilson concert. Sometimes they've come to see someone else on the bill, so I want to make sure by the end of my show that I make them Charlie Wilson fans."
"I am everyone's favorite uncle. You can ask me anything. I am that cool uncle that you can say things to that you can't say to your mother or your father," he states. "I've been to hell and back. I'm a living testimony. Some artists will listen, some will not. If they don't listen it may be too late. So many artists are out here living the fast life.
"They're poppin' bottles in videos and it sells tickets. But what will it lead to? I know. I've been there. I ran that track. Sex, drugs and rock and roll. I crashed and burned. I'm the only survivor of the artists who came out when I began in the 1970s. I want to inspire the younger artists to survive by keeping God in their lives, loving and respecting God."
Watch Charlie Wilson's 'My Love Is All I Have' Video