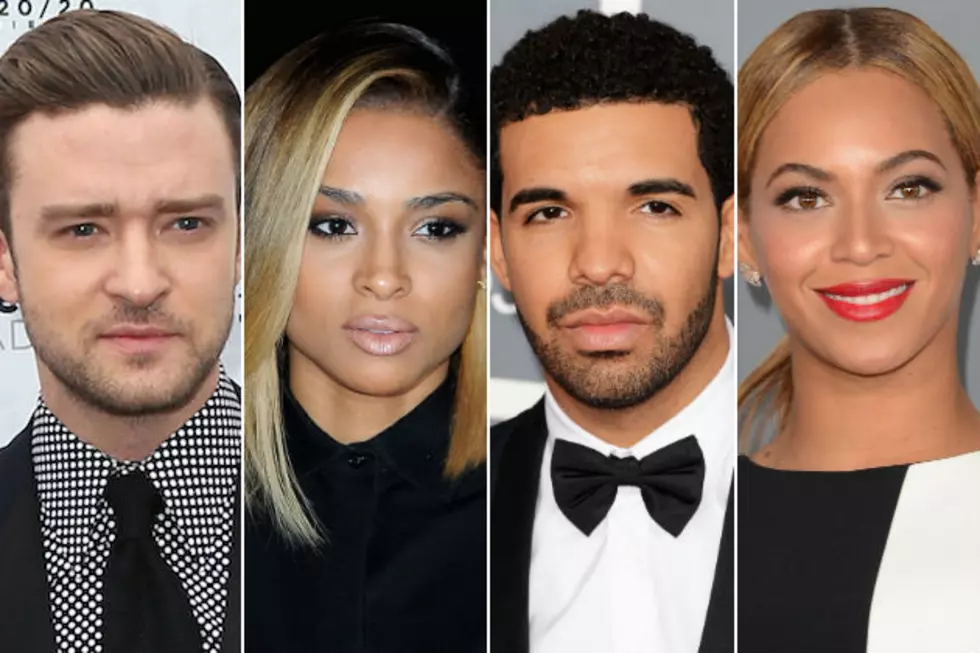 20 Must-Have 2013 Hip-Hop and R&B Songs
David Livingston / Pascal Le Segretain / Jason Merritt, Getty Images
This year has already proven to be memorable in music and we're only three full months in. Thus far, there's a comeback from R&B veteran Justin Timberlake, who came out of nowhere and answered our long-awaited requests with a new album. Then there's Beyonce, who made headlines -- both good and bad -- for her controversial song 'Bow Down/I Been On.' The singer is showing a return to her Houston roots with chopped and screwed elements.
Ciara is showing promise with 'Body Party' a song sampling old '90s R&B and Drake has no fear as his latest singles from his forthcoming album are showing a more confident artist.
Many other singers and rappers have new songs out including India.Aire, Snoop Lion, Rihanna and John Legend. Take a look at the 20 Must-Have 2013 Hip-Hop and R&B Songs to see which tracks are in the running to be hits this year, before they reach the top of the charts.