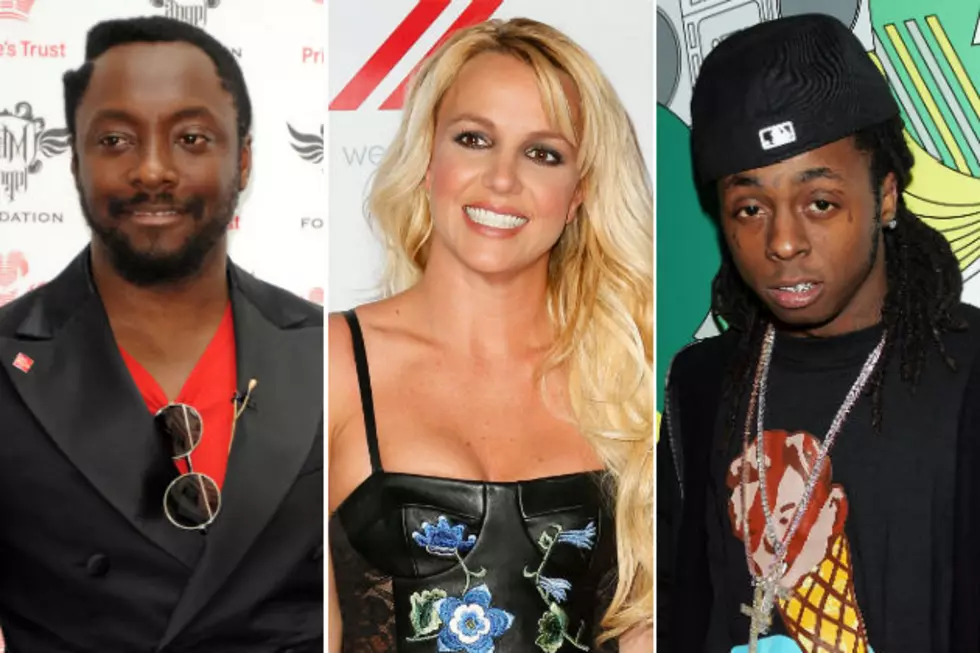 Will.i.am's 'Scream & Shout' Remix Features Britney Spears, Lil Wayne + More
Stuart Wilson / Imeh Akpanudosen / Scott Gries, Getty Images
On the 'Scream & Shout' remix, will.i.am invites an interesting mix of guests to the party.
The Hit-Boy produced record features Diddy, Lil Wayne, Waka Flocka and Britney Spears. On the track, the Black Eyed Peas frontman stunts, rapping, 'I get paper, yeah I'm stacking paper / Money to the sealing, now I need a skyscraper."
Diddy is being his signature hypeman self shouting, "turn up!" Wacka Flocka motivates with his borderline angry delivery and Wayne simply spits clever lines that only he could think of. Britney stays low key on the record with her standout ad libs.
The single comes from will.i.am's forthcoming album, 'willpower,' which arrives March 13.
Listen to will.i.am's 'Scream & Shout' Remix Feat. Britney Spears, Lil' Wayne, Diddy & Waka Flocka