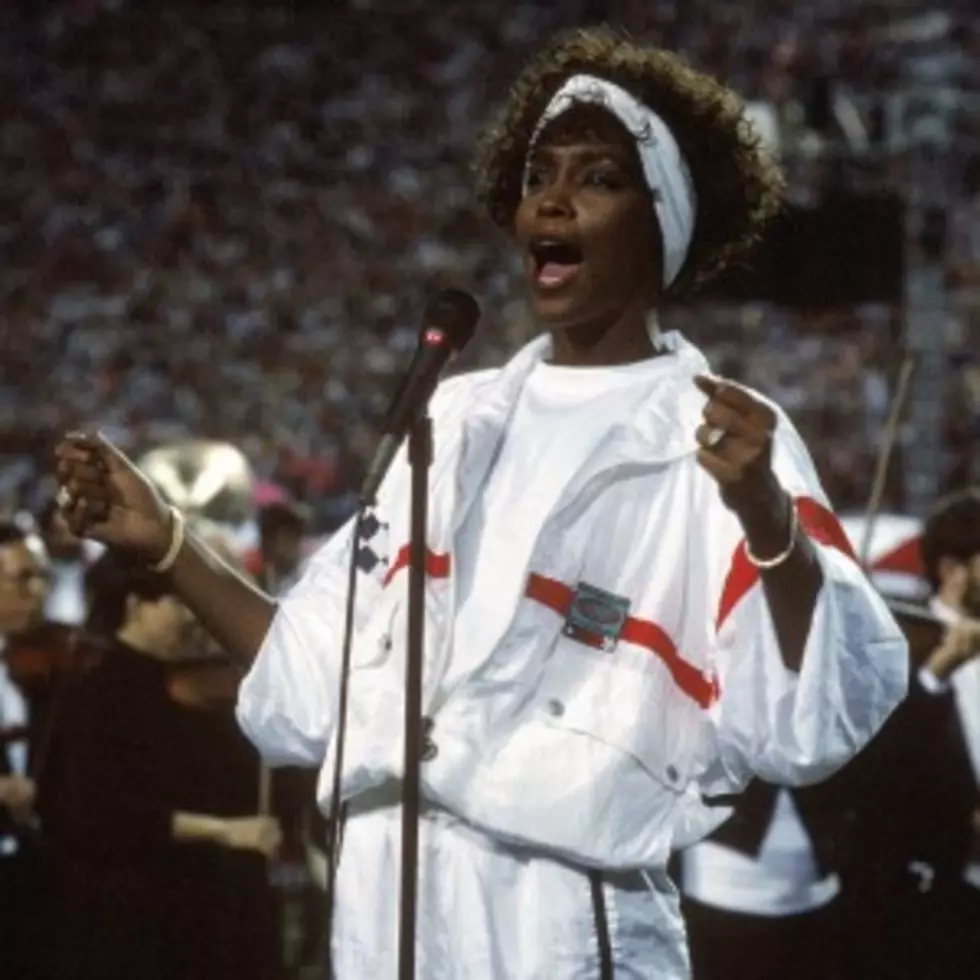 Whitney Houston's 'Star-Spangled Banner' Goes Platinum – Black History Month
George Rose, Getty Images
Whitney Houston was known for being one of the most powerful female vocalists of the 1980s and '90s.
Her talents brought her center stage at Super Bowl XXV in 1991, where she performed 'The Star-Spangled Banner' before the big game.
Her rendition had an overwhelmingly positive response, but later caused controversy because of rumors she lip-synced, using pre-recorded version.
But that didn't stop most people from loving her soulful rendition of the national anthem. The song was later released as a single and a music video, and eventually reached No. 20 on the Billboard Hot 100, making her the only artist to turn 'The Star-Spangled Banner' into a pop hit.
 Watch Whitney Houston's 'The Star Spangled Banner' Video