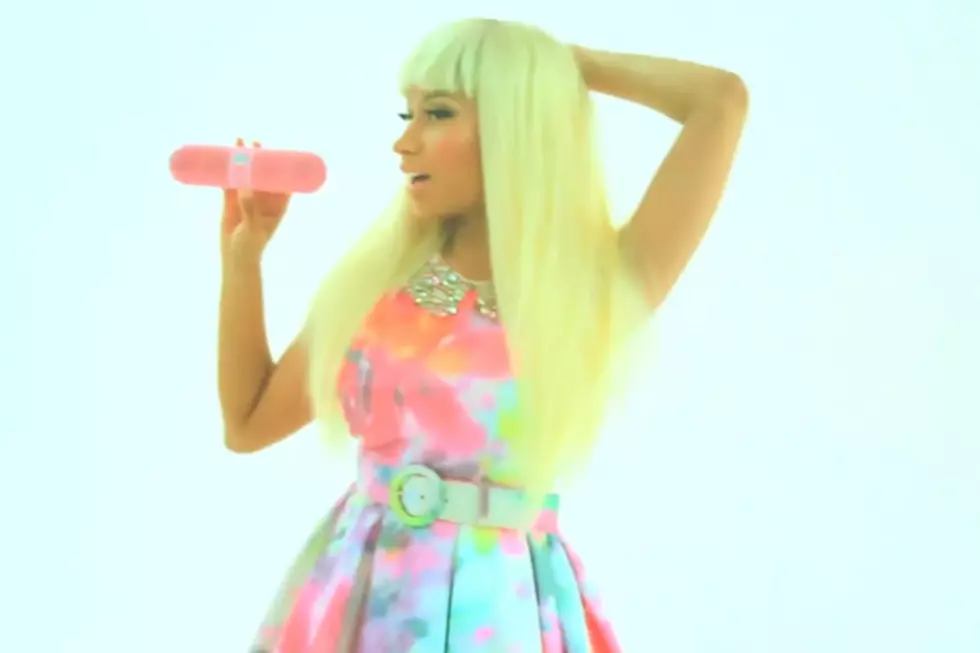 Nicki Minaj Creates Beats By Dr. Dre Pink Pill, Shoots Commercial
YouTube
Nicki Minaj has teamed up with Dr. Dre to create a Beats by Dre Pink Pill portable speaker.
The cute accessory, inspired by Minaj's favorite color, will be available exclusively at AT&T stores, att.com and at the Beats by Dre website for $199.
"I am so excited about this product. It's something I actually use. It's a little tiny speaker that I can travel with yet the sound is incredibly loud and rich," said Minaj in a press release. "I knew the barbz would not only love it, but that they'd want it in pink! So, here ya go barbz!!!! My PINK PILL!"
The Queen Barbz recently shot a commercial for Beats by Dre Pink Pill, which also features funnyman DeRay Davis. The ad will premiere during 'American Idol' on April 10. In the behind-the-scenes clip, you can see Nicki going over her lines and hamming it up with a fellow Brit native as she uses a faux British accent.
Minaj's latest branding venture follows behind her recent partnership with Kmart. The 'Freedom' rapper is preparing to launch her clothing line with the big-box retailer later this year.
Is Nicki Minaj's Pink Pill hard to swallow or will you cop it? Tell us in the comments below.
Watch Nicki Minaj's 'High School' Video Feat. Lil Wayne