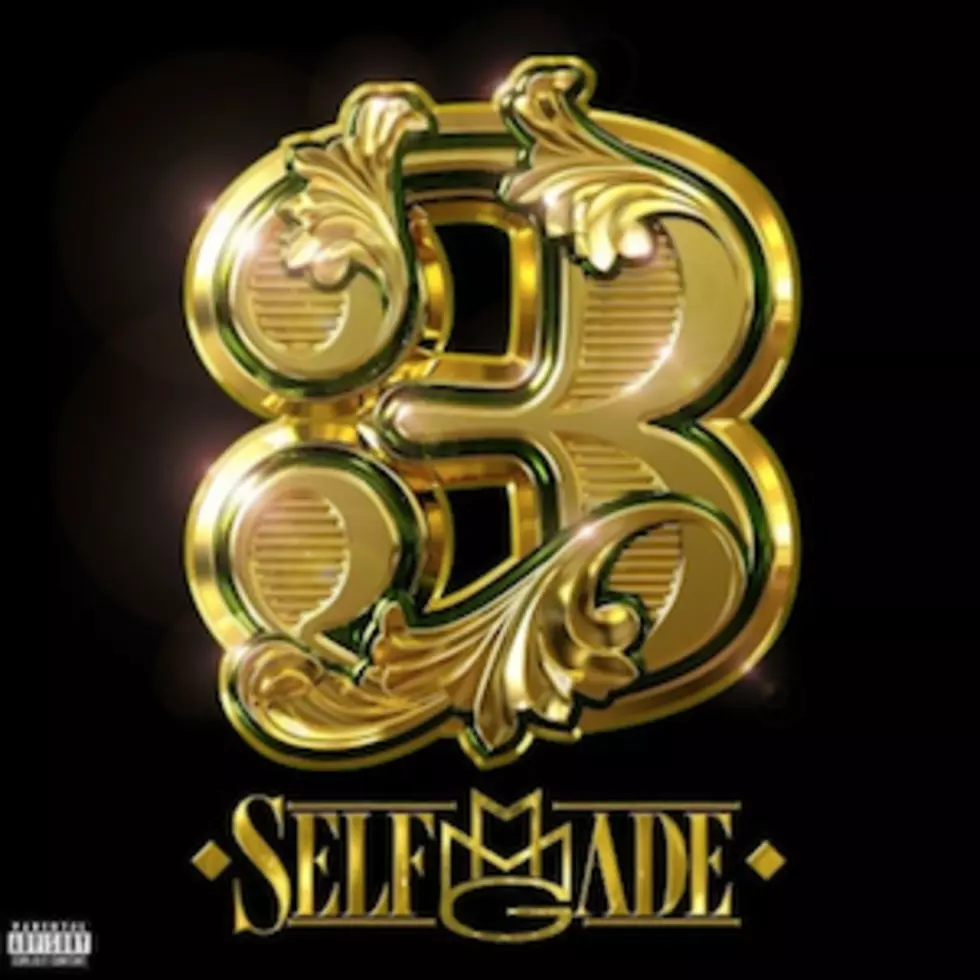 Maybach Music Group's 'Self Made, Vol. 3′ Tracklist Debuts
Atlantic
Three is the magic number for Rick Ross' titan label Maybach Music Group. The Miami boss just released the tracklist for the third installment via Twitter.
"This #SelfMade3 by far the Hardest..Salute everyone who donated genius," Rozay tweeted.
The 16-track collection is chock-full of guest features including MMG co-horts Meek Mill, Wale, Omarion, Rockie Fresh, Gunplay, Stalley and the late Lil Snupe. In addition, fellow rappers Lupe Fiasco, French Montana, J. Cole, Hit-Boy, Fabolous and Pusha T make cameos as well.
"#SelfMade3 once again surprises the game with the hungriest young gunners in da game," wrote Ross, adding, "SelfMade series was designed to give tha youngins on the verge of success that last push necessary to take it there.I believe it worked."
Maybach Music Group's 'Self Made, Vol. 3' will arrive in stores Sept. 17.
Check out the 'Self Made, Vol. 3' tracklist below.
'Self Made, Vol. 3' Tracklist
1. Lil Snupe -- 'Lil Snupe (Intro)'
2. Gunplay -- 'Gallardo' (feat. Rick Ross & Yo Gotti)
3. Meek Mill -- 'The Plug' (feat. Omelly & Young Breed)
4. Meek Mill -- 'Levels'
5. Rick Ross -- 'Lay It Down' (feat. Lil Boosie & Young Breed)
6. Rick Ross -- 'Stack On My Belt' (feat. Wale, Whole Slab & Birdman)
7. Wale -- 'Black Grammys' (feat. Meek Mill, Rockie Fresh & J. Cole)
8. Stalley -- 'Coupes & Roses'
9. Omarion -- 'Know You Better' (feat. Fabolous & Pusha T)
10. Omarion -- 'Say Don't Go'
11. Rockie Fresh -- 'What Ya Used To' (feat. Hit-Boy)
12. Rick Ross -- 'The Great Americans' (feat. Gunplay, Rockie Fresh & Fabolous)
13. Meek Mill -- 'Kilo' (feat. French Montana, Yo Gotti & Louie V Gutta)
14. Wale -- 'Poor Decisions' (feat. Rick Ross & Lupe Fiasco)
15. Meek Mill -- 'Bout That Life' (feat. French Montana, K Kutta, Torch & Iceberg)
16. Rockie Fresh -- 'God Is Great'
Watch the Maybach Music Group 'Self Made, Vol. 3' Album Trailer