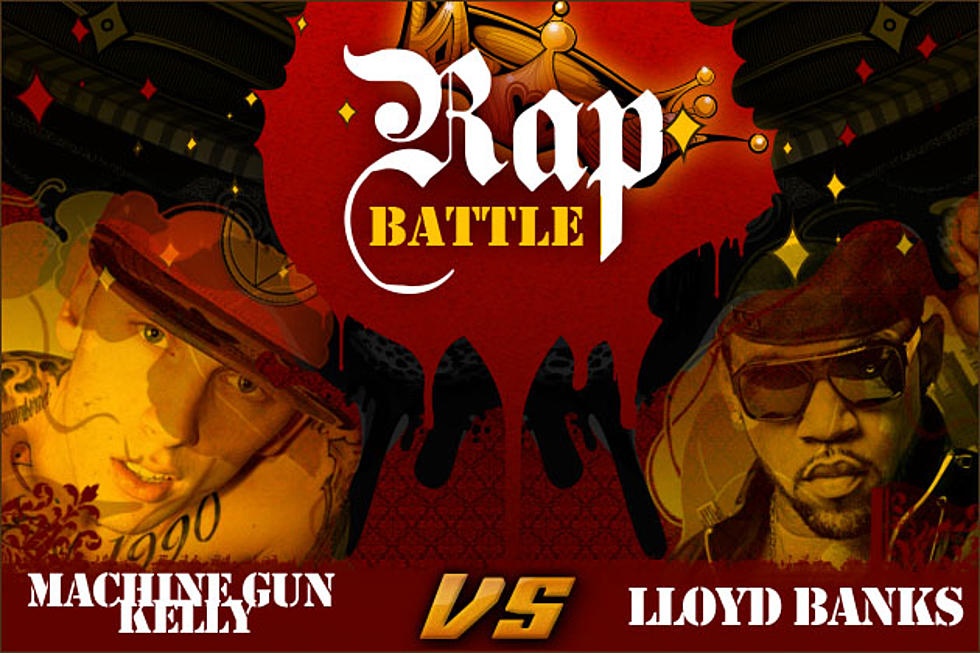 Machine Gun Kelly vs. Lloyd Banks – Rap Battle
TheDrop.fm
Congrats to Machine Gun Kelly for winning the first round of Rap Battle, where we take two new songs and let you decide which one advances to the next round to ultimately land in our Hall of Fame. Lyrics, production and artistry are all factors in the artist's victory.
Kelly's 'Started From the Bottom (Freestyle)' went up against Jim Jones' stand-alone release, 'Green Light Go.' After fans voted, Kelly received an overwhelming 98.82 percent of the vote and left Jones with 1.18 percent.
Now let's see how Kelly will do against G-Unit Records rapper Lloyd Banks' 'Follow the Leader,' from his long-awaited album, 'All Or Nothing Vol.1: Failure's No Option,' set to release in late February.
Banks doesn't hold back about his sexual appetite on this heavy-hitting track. "Shorty if you're boring then you got to go / Every night performin', now let's start the show / Twenty women on me in my limousine / Telling me they want it 'cause I'm getting green," he rhymes.
Will Lloyd Banks' after party track overshadow Machine Gun Kelly's reflective song? Or will Kelly keep his place at the top and make it to the next round? Vote for your favorite track in the poll below. Remember you can vote once per hour until the poll closes on Thurs., Feb. 21, at 10 a.m. ET.
Listen to Machine Gun Kelly's 'Started From the Bottom (Freestyle)'

Listen to Lloyd Banks' 'Follow the Leader'

Two hip-hop artists compete against each other each week. The triumphant artist goes on to compete in the next Rap Battle. If an artist wins four straight Rap Battles, the song will be honored as immortal in TheDrop.fm Rap Battle Hall of Fame.