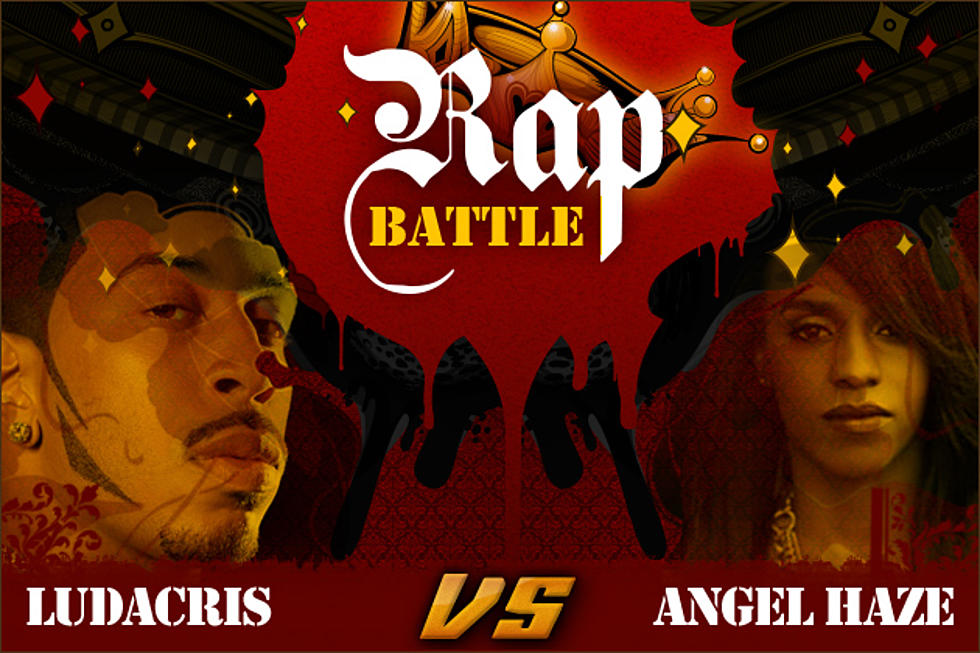 Ludacris vs. Angel Haze – Rap Battle
TheDrop.fm
Ludacris is the victor in this week's Rap Battle, taking 54.95 percent of the vote with his song, 'Raised in the South.' However, unlike previous battles, Mac Miller's 'S.D.S.' wasn't too far behind and received 45.05 percent of the vote.
Ludacris' 'Raised in the South,' featuring Young Jeezy is off his upcoming mixtape, 'I Don't Give a F---.' Luda, who's big on repping his southern roots, lays it all out there on this head-banging beat. His growling lyrics warn listeners not to mess with his turf.
"Who I am, I'm the man with a plane / And a n---- with verses, blowin' a rapper to pieces / Got a crew full of untamed dogs, and I'm thinkin' that / I'm really 'bout to let 'em off the leashes, (Roof) / I'm scratchin' the surface / The n---- with the million dollar verses / These rappers are worthless / And all I really wanna do is piss 'em off on purpose," he spits.
And this week, 2013 XXL Freshman honoree Angel Haze will take on Luda with her new song, 'Lofticries.' Released yesterday, the Detroit-born, Brooklyn-based rapper spits lyrics over a whimsical beat by Canadian electronic duo Purity Ring. The song, along with another track she just dropped called 'Element', didn't make her latest EP, 'Reservation.' However, she still wanted to share the work with her fans, which is always nice and very much welcomed.
"Never in a pickle / Catch me chillin' with the calvary / That mean I be god-like / You bitches be salvaging / And I be like a paintbrush that is painting out a masterpiece," she rhymes.
Will Ludacris' 'Raised in the South' stay on top? Or will Angel Haze's track take the win? Vote for your favorite track in the poll below. Remember you can vote once per hour until the poll closes on Thurs., May 9, at 10 a.m. ET.
Listen to Ludacris' 'Raised in the South' Feat. Young Jeezy
Listen to Angel Haze's 'Lofticries'
Rules of Rap Battle
Two hip-hop artists compete against each other each week. The triumphant artist goes on to compete in the next Rap Battle. If an artist wins four straight Rap Battles, the song will be honored as immortal in TheDrop.fm Rap Battle Hall of Fame.