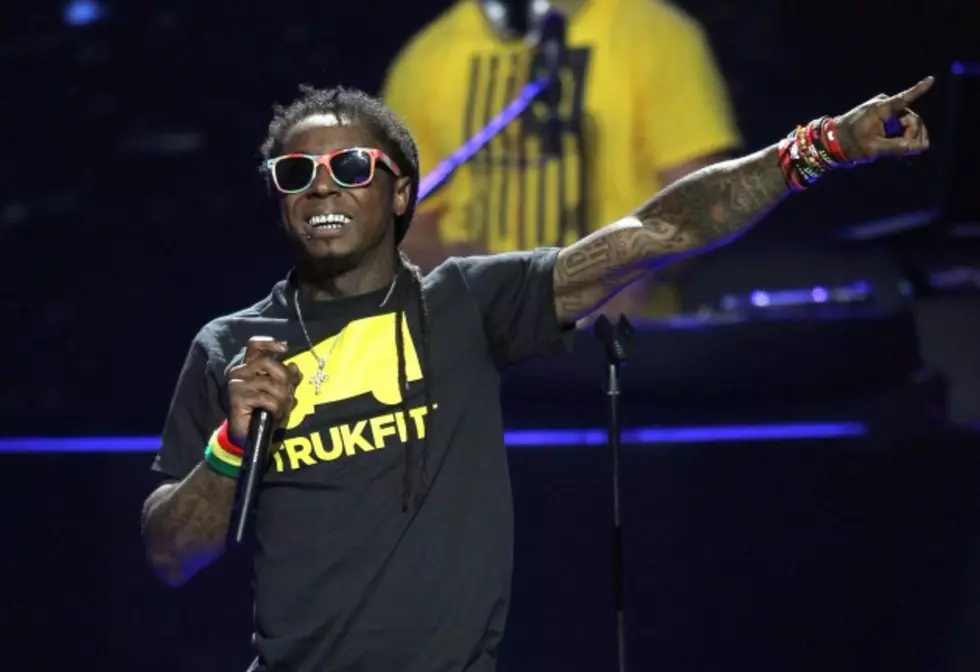 Lil Wayne Wins 2012 TheDrop.fm Music Award for Best Male Rapper
Isaac Brekken, Getty Images
Results are in for the 2012 TheDrop.fm's Music Awards. Thanks to all that took the time to vote on the nominees. The winner for Best Male Rapper is Lil Wayne!
Even though Weezy didn't release an album last year he still found a way to rule the ears of listeners and remain a fan favorite. In August 2012, he debuted his 'Dedication 4' mixtape, on which he rapped over the most popular beats at the time including G.O.O.D. Music's 'Mercy,' Future's 'Turn Off the Lights' and Meek Mill's 'Amen.'
But his presence was even stronger as he was featured on chart-topping tracks including Juicy J's 'Bandz a Make Her Dance' and French Montana's 'Pop That.' The veteran rapper is now readying the release to his 10th album, 'I Am Not a Human Being II,' set to arrive next month.
2 Chainz deserves some recognition as well, coming in right behind the Young Money emcee with 21 percent of the vote. Deuce made a major improvement this year, dropping his debut album, 'Based on a T.R.U. Story,' via Def Jam. The project earned a No. 1 position on the Billboard 200 chart. His Drake-assisted track 'No Lie' has sold one million copies. 2 Chainz will also be seen on the Grammy red carpet this year, as he is nominated for Best Rap Album.