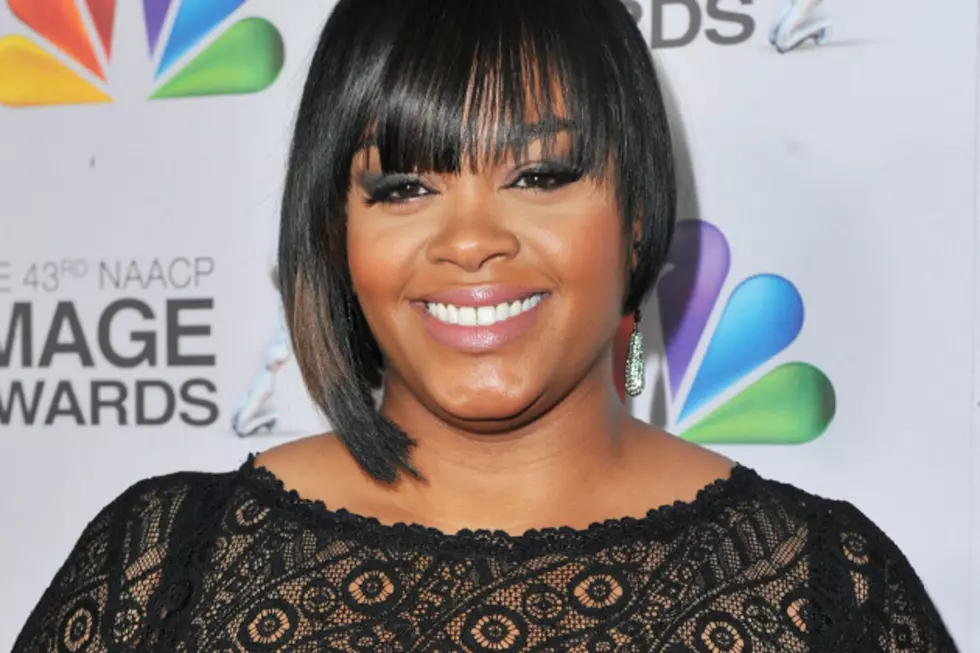 Jill Scott Talks Tough Moments, Acting, Says 'Don't Get Caught Up in Your Genitalia' — Exclusive
Alberto E. Rodriguez, Getty Images
With the news of an NAACP Image Award nomination for her role as hairdresser Truvy in the new African American version of 'Steel Magnolias,' Jill Scott is truly "livin' my life like its golden" as she sang in her 2004 hit 'Golden.'
She says starring in the TV film with Queen Latifah, Phylicia Rashad and Alfree Woodard and being nominated alongside each for the NAACP Image Award for Outstanding Actress in a Television Movie, Mini-Series or Dramatic Special is one of the highlights of her career.
"Being able to work with great actresses on a daily basis, you just don't get those opportunities," Scott tells TheDrop.fm. "Plus it was more than just working with them. We developed sincere friendships. Every day was filled with laughter, huge masses of laughter."
The laughter was overflowing, especially during her 40th birthday on April 4 this year. "I will never forget that day," remembers Scott. "I was in my trailer sleeping on my break and I heard knocking on my door. People knew I slept during the break so I could not understand why someone was knocking. Someone said, 'We need you,' and I said, 'Please wait 20 minutes.'
"They said, 'No we can't wait, we need you now.' I was agitated. So I went outside and then I saw Latifah, Phylicia and Alfree along with [co-stars] Condola Rashad and Adepero Oduye all singing Happy Birthday  to me. It was so sweet, especially since it was my 40th birthday."
Now at an age many women want to avoid, she loves being 40 and fabulous. "It feels like a light clicked on," the singer reveals. "There is something magical about being 40. I look back and I see where I am wise and where I am confused. I have reached another level of strength, another level of sexuality. I had no idea it would be this good."
Scott, whose acting resume includes two Tyler Perry films -- 'Why Did I Get Married' and 'Why Did I Get Married Too' -- and a recent guest role in one of her favorite TV series, 'Fringe,' will appear in two star-studded romantic comedies next year. In 'Baggage Claim,' she joins an ensemble including Taye Diggs, Paula Patton, Djimon Hounsou, Christina Milian, Tia Mowry, Terrence Jenkins, LaLa Anthony and Trey Songz. She'll also add flavor to 'Faded Gigolo' featuring Woody Allen, Sofia Vergara and Sharon Stone.
Despite her busy acting schedule, the two-time Grammy Award winner has not lost her passion for music and is now recording the follow-up to her 2011 album, 'The Light of the Sun.' She's never been happier. But there are days where she reflects on her stormy experiences. In 2009, Scott's engagement to her drummer John Roberts suddenly ended two months after she gave birth to their son Jett -- that was just two years after her six-year marriage to Lyzel Williams ended in divorce.
"I had really tough moments on the bathroom floor," she recalls. "I had allowed myself to get caught up in the fantasy of having a child and expecting it to be with his father. I was expecting to live the fairy tale of loving and nurturing and taking care of our child as a couple. But it was a blessing because we realized that we were not suited for each other. I recovered by going on long walks and talking to close friends."
She says becoming a mother is one of the greatest blessings of her life. "I was a free, individual spirit for 37 years. Now I am responsible for my child. In caring for him I have never experienced a love like this before. It has taken the selfishness out of me. It has affected my professional life because now I have to balance my time. Before I could go to the studio and stay for hours and hours until the next day. I can't do that now so my focus is even stronger."
After two failed relationships, Scott is focused on raising her child and taking her career to new heights. She hasn't given up on love, but she vows to never again make the mistake of being consumed by sexuality. She warns women to avoid what she calls being "d---matized."
"Being d---matized is a highly fulfilling sexual experience but that's all it is," she states. "It is fun but beyond the physical it is not fulfilling your other needs. It has nothing to do with your heart. It is strictly physical. It is easy to be taken into that life. If that is all you want, then that is fine.
"But if you want a family, you want someone who loves you and can help you fulfill your dreams, be your support system, then you have to make a change. Walking away is a challenge but it's worth it. Don't get caught up in your genitalia."
Scott won her first NAACP Image Award in 2011, for starring in the TV movie 'Sins of the Mother.' Find out if she's among the winners at the 44th NAACP Image Awards when they're announced during the two-hour event, which airs live Fri., Feb. 1, 2013, at 8 p.m. ET on NBC.
Watch Jill Scott's 'Golden' Video