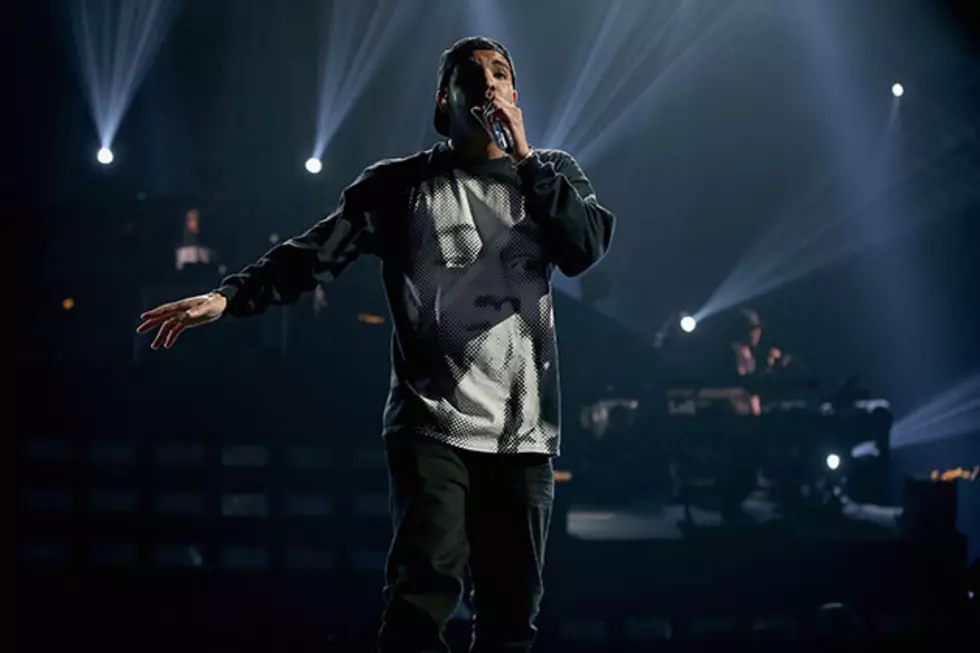 iHeartRadio Music Festival 2013: Drake, Justin Timberlake and Miley Cyrus Rock the Stage
Christopher Polk, Getty Images
Justin Timberlake premiered some new songs, Drake partied in Las Vegas and Miley Cyrus twerked and cried over the weekend. This all happened during the two-day iHeartRadio Music Festival in Las Vegas.
The festival featured performers from both the old (Queen, Paul McCartney) and new school. The list of performers included Drake, Timberlake, Cyrus, Chris Brown, Miguel, Robin Thicke and plenty others.
Timberlake premiered two songs slated to appear on 'The 20/20 Experience: 2 of 2,' which drops next Tuesday. 'True Blood' sounds like it's going to be another seductive song, while 'Only When I Walk Away' features a more anthemic approach.
The singer also performed the newly released 'TKO' along with signature hits like 'SexyBack' and 'Suit & Tie' to please the attendees.
Drake didn't really have anything new to premiere, but the audience still enjoyed his presence. The OVO founder performed songs from 'Take Care' (he began with 'Crew Love') and 2013 highlights like 'Hold On, We're Going Home.'
What's probably going to be remembered the most about Drake's performance is the shirt he was wearing. The long-sleeved shirt featured a screen print of Jaden Smith's emotional expression at this year's MTV Video Music Awards. No word if that's going on sale.
Cyrus was greeted with chants from the crowd as she made her way onstage. The former Disney star twerked to 'We Can't Stop' and cavorted to 'Party in the U.S.A.' during her four-song set. Her performance wasn't as controversial as her show at the VMAs, but she did repeatedly slap a midget's butt, so there's that.
She notably broke down into tears during her set-closing performance of 'Wrecking Ball' -- her first Billboard No. 1 song. This was her first show since calling off her engagement with actor Liam Hemsworth.
Overall, it was another headline-stealing night for a group of artists who will already be dominating conversation in the coming months.
Watch Justin Timberlake Perform at iHeartRadio Music Festival
Watch Drake Perform at iHeartRadio Music Festival

Watch Miley Cyrus Perform at iHeartRadio Music Festival