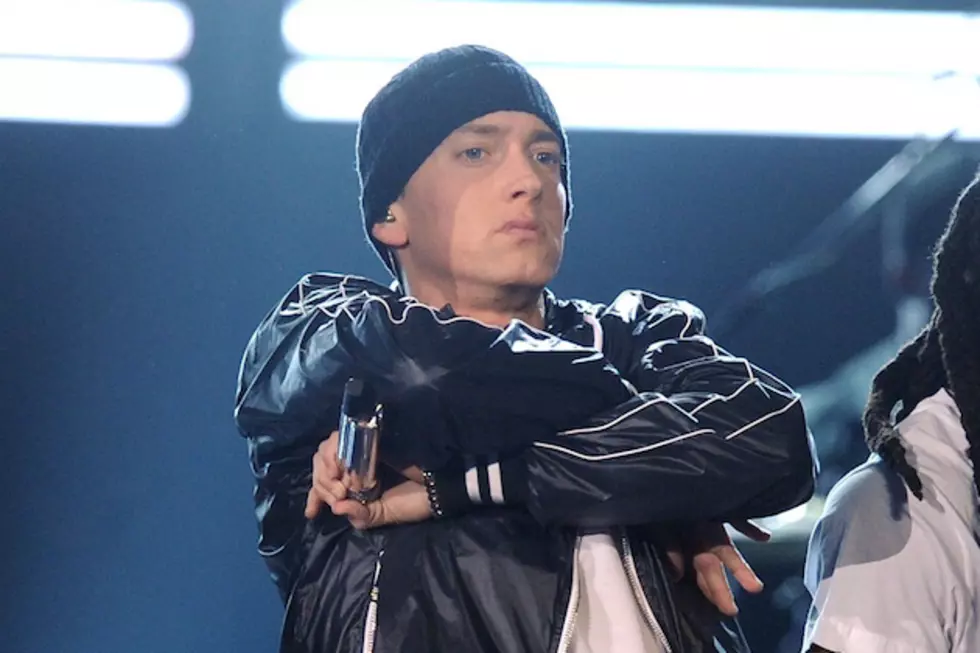 Eminem's Daughter Hailie Scott Crowned High School Homecoming Queen
Kevin Winter, Getty Images
Eminem is a proud dad right about now. His beloved daughter, Hailie Jade Scott, was crowned homecoming queen at Chippewa Valley High School in Macomb County, Mich.
The 17-year-old teen was voted queen alongside homecoming king Tyler Knepp, a self-described Trekkie nerd, during a football game Friday night (Oct. 4).
According to Macomb Daily, the 'Berzerk' rapper was reportedly there watching the Homecoming ceremony from inside the high school away from public view.
"Hailie came out with her mother Kim (Scott) when she was introduced with all the other kids but her father watched from inside the school because he didn't want to cause a scene -- he wanted Hailie to have her own moment," said one anonymous parent.
Another onlooker told the newspaper that Em was beaming with pride when he saw his daughter being escorted onto the field.
"He opened the door and looked out like -- 'That's my daughter!' He just looked like a proud father," said the eyewitness.
News of Hailie Scott's crowning achievement spread like wildfire on Twitter after a screenshot from a local TV news report surfaced on the social-networking website.
Congrats to Hailie Scott on being crowned Homecoming Queen and props to Eminem for raising such a beautiful daughter.